Teacher accused of having sex 'on daily basis' with 13-year-old student out on bail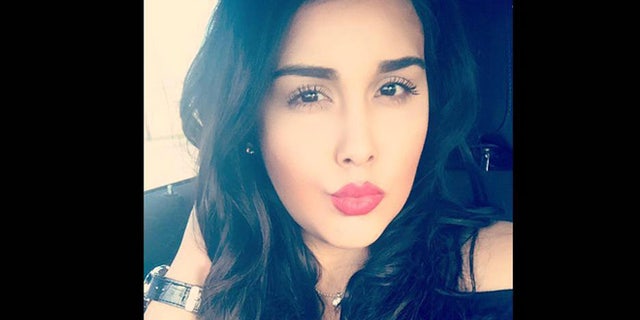 NEWYou can now listen to Fox News articles!
A Houston-area school teacher admitted to investigators that she had an ongoing sexual relationship with her 8th-grade student "on almost a daily basis," court documents show.
Alexandria Vera, a 24-year-old Stovall Middle School English teacher, turned herself in on Wednesday and was released on $100,000 bail later the same day, according to Houston station ABC-13.
Vera is charged with continuous sexual abuse of a child, a felony offense, stemming from her relationship with a 13-year-old student in her class, who is identified in court papers only as "J.T."
According to the document, which was obtained by the Houston Chronicle, Vera first met J.T. during summer school in 2015.
"At first he was rude to her," the document reads, "but then later he started asking her for her Instagram name."
In the fall, J.T. was assigned to her 8th grade English class, and she told an investigator, he "would flirt with her and say inappropriate things to her."
At first, Vera said, she resisted his advances, but after he missed school one day, she sent him a message via Instagram, which led to her picking him up at his house and driving around together. The next day, they had sex for the first time. Shortly afterward, she met J.T.'s parents who, she claimed, accepted her as his girlfriend.
After that, the complaint reads, "[they] had sex on almost a daily basis at her home."
At the time, J.T. was just 13 years old and a child in legal terms.
Vera is the daughter of a former Houston police officer, Jaime Vera. According to the Texas Observer, her father was fired by the police department in 2011 after a 13-year career dotted with infractions – from sexually assaulting a fellow female officer to sexual harassment to paying off mechanics to pass the inspection of his car.
Students at Stovall, which is part of the Aldine Independent School District, called Vera the "cool teacher," reportedly because she let them used their cell phones in class, but J.T.'s classmates may have had an inclination of what was going on after school.
Vera, the mother of a 4-year-old daughter, admitted in court documents that the two initially had sex at the student's house while his parents weren't home.
One student told ABC-13 that during class, "He like grabbed her butt, and everybody saw it. And then they were talking about it."
In January, Vera became pregnant with the student's child. After Child Protective Services showed up at the school to investigate allegations of a romantic relationship, she terminated the pregnancy.
In a statement, school district officials said, "Aldine ISD has been made aware that charges have been filed against a former Stovall Middle School teacher involved in inappropriate behavior with a male student. When the allegation was made in April, the teacher was immediately removed from the school and placed on administrative leave. Aldine ISD Police investigated the incident and turned their findings over to the Harris County District Attorney's Office."
Vera has a 4-year-old daughter from a previous relationship.
Confronted by ABC-13 at the Montgomery County Courthouse, Vera declined to comment on the case against her. She also declined to respond to the New York Daily News.