Tampa man kills his cousin testing bulletproof vest, police say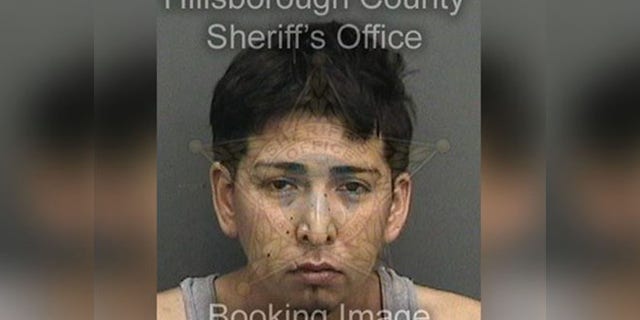 NEWYou can now listen to Fox News articles!
Tampa – A man asking if a bulletproof vest "still worked" was fatally shot by his cousin in Tampa, police say.
According to a police report, when the officers got to the home they found Joaquin Mendez, 23, outside the house with a gunshot wound to the chest. Police say that the victim's 24-year-old cousin, Alexandro Garibaldi, claimed he found Mendez outside with a gunshot wound.
However, upon further investigation, police found a witness with a different story.
The witness told police that Mendez sat in a chair and put on a bullet proof vest and stated he wondered if the vest still worked.
According to the witness that's when Garibaldi said, "Let's see, " and then shot at the vest worn by Mendez.
Police later found the vest inside the house with a bullet hole.
Mendez was taken to a hospital where he later died of his injuries.
Garibaldi was held Sunday without bond on a manslaughter charge. Hillsborough County jail records didn't show whether he had an attorney.
The AP contributed to this report.
For more Tampa stories, go to MyFoxTampa.