Taliban claim responsibility for deadly attack at Kabul hotel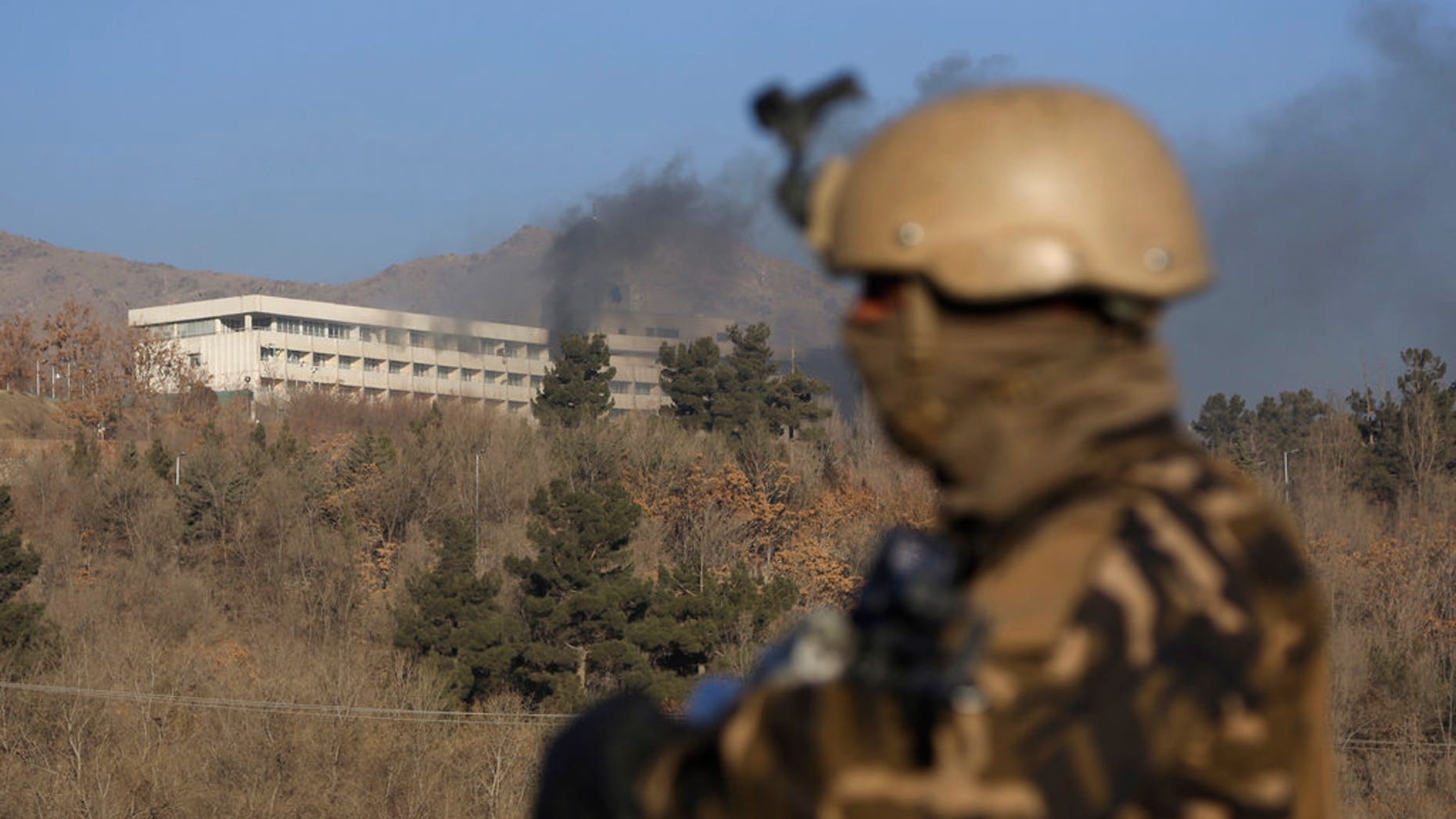 At least five civilians have been killed and six other people have been wounded as an attack on a hotel in Afghanistan's capital entered its 11th hour Sunday morning.
The Taliban has claimed responsibility for the attack, Reuters reported. It occurred at the Intercontinental Hotel in Kabul just days after a U.S. Embassy warning about possible threats to the city's hotels.
More than 100 people, including at least 16 foreigners, had been rescued -- but their nationalities were not immediately known, said Najib Danish, an Interior Ministry spokesman.
Some escapees were seen using tied-together bedsheets to climb down from the hotel's upper floors, while others were brought to safety by Aghan Special Forces personnel, Reuters reported.
The Intercontinental had been due to host an information technology conference Sunday, with more than 100 IT managers and engineers on site when the attack began, Ahmad Waheed, an official at the telecommunications ministry, told Reuters.
The bodies of at least four attackers were recovered, officials said, with Afghan Special Forces going room by room Sunday to make sure all the gunmen have been accounted for.
The gunmen stormed the hotel Saturday evening, triggering a shootout with security forces, officials said. Danish said the hotel came under attack around 9 p.m.
Abdul Rahman Naseri, a hotel guest, told Reuters he was in the hall of the hotel when the gunmen entered wearing army uniforms.
"They were shouting in Pashto (language), 'Don't leave any of them alive, good or bad. Shoot and kill them all,' one of them shouted,'' Naseri said.
"I ran to my room on the second floor. I opened the window and tried to get out using a tree but the branch broke and I fell to the ground. I hurt my back and broke a leg.''
Several armored U.S. military vehicles with heavy machine guns, as well as Afghan police vehicles, were seen close to the hotel, Reuters reported.
Despite its name, Kabul's Intercontinental Hotel is not part of InterContinental Hotels Group (IHG), the news agency reported.
The Associated Press contributed to this report.