Taiwan's president says no one can 'obliterate' country's existence ahead of US visit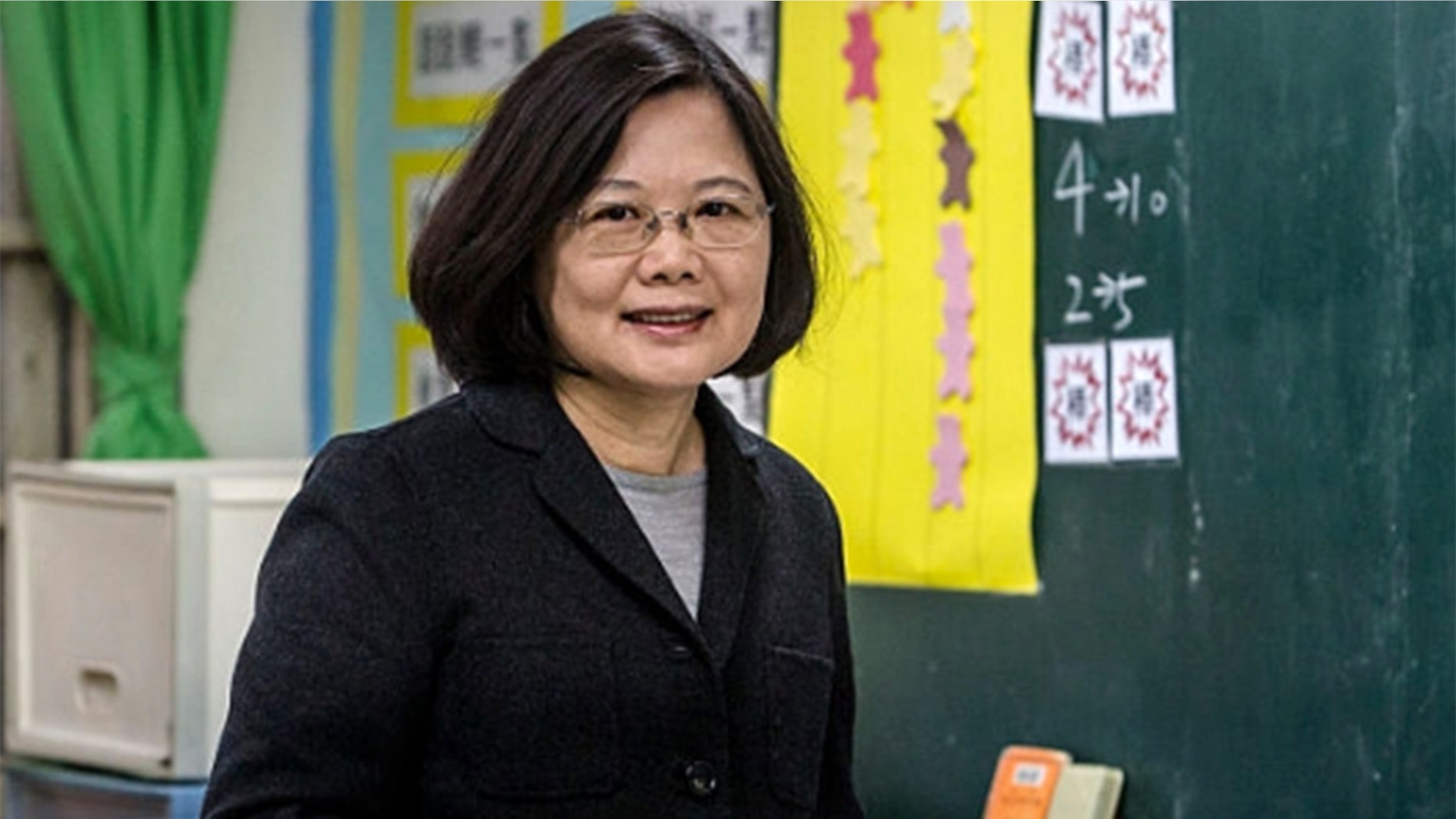 Taiwan President Tsai Ing-wen vowed that "no one can obliterate Taiwan's existence" on Sunday amid pressure from China to stamp out references to the island.
China has long claimed the self-ruled democratic island as its own, but it has stepped up a campaign more recently as it tries to assert Chinese sovereignty by ordering foreign companies to label Taiwan as a part of China.
Also, Reuters reports that China also has been whittling down the number of countries that recognize Taiwan, now just 18, with Burkina Faso and the Dominican Republic switching relations to Beijing this year.
Speaking before her flight to Los Angeles, where she will spend one night prior to visiting Belize and Paraguay, Tsai struck a defiant tone.
"In going abroad, the whole world can see Taiwan; they can see our country as well as our support for democracy and freedom," Tsai said, reports Reuters. "We only need to be firm so that no one can obliterate Taiwan's existence."
China, which believes Tsai wants to push for Taiwan's formal independence, has already complained to the United States about her American stopovers, which include Houston on her way back.
Although Tsai says she wants to maintain the status quo with China, she will also be looking to reaffirm Washington-Taipei ties and to shore up support ahead of local elections in Taiwan in November amid renewed pressure from Beijing.
During her U.S. stops, Tsai will also meet with business representatives to discuss how Taiwan could drum up investment and procurement with the U.S.
Washington has no formal ties with Taiwan but is the island's strongest ally and sole foreign arms supplier.
Tsai's stopovers come as China and the United States are engaged in a trade war, adding to Beijing's irritation with Washington.