Taiwan earthquake leaves several dead as rescuers desperately search for survivors
At least six people were killed and 88 others were missing as rescue workers sifted through the rubble Wednesday after a strong earthquakes near Taiwan's east coast caused several buildings to collapse.
Videos and photos showed several buildings in the worst-hit Hualien county leaning at sharp angles, shattered glass, crushed foundations and other debris. Rescue workers could be seen climbing ladders as they sought to help residents stuck inside apartments.
The magnitude-6.4 earthquake was reported at around 11:50 p.m. local, according to the U.S. Geological Survey. Preliminary reports stated the quake was about six miles deep. Another 5.1 tremor was felt shortly after.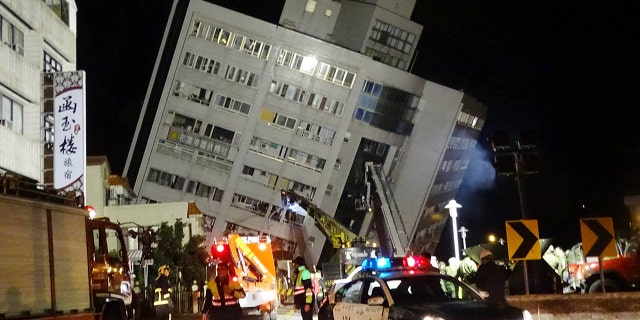 Dramatic photos of damage after the quake showed Marshal Hotel in Hualien partially collapsed, according to the Taiwan Observer.
"At first it wasn't that big ... we get this sort of thing all the time and it's really nothing. But then it got really terrifying," the worker, Chen Ming-hui, told Taiwan's official Central News Agency after he was reunited with his son and grandson following the quake. "It was really scary."
One employee of the hotel was killed in the disaster, CNA said. Taiwan's National Fire Agency said rescuers freed another employee from the rubble, while a third hotel worker was also freed but did not show any vital signs.
Six people were killed in the quake, while 256 others were injured and 88 unaccounted for, according to Taiwan's fire agency.
The force of the tremor buckled roads and disrupted electricity and water supplies to thousands of households, the fire agency said.
Japan's Foreign Ministry said nine Japanese were among the injured. CNA reported that 16 foreigners were sent to various hospitals with injuries.
Taiwanese President Tsai Ing-wen reassured citizens that every effort would be made to rescue survivors. She said Wednesday she arrived in Hualien to review rescue efforts.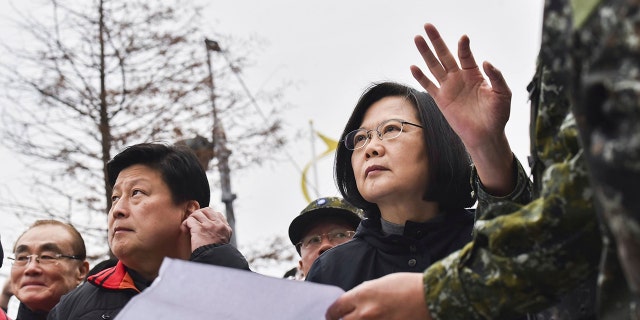 "This is when the Taiwanese people show their calm, resilience and love," Tsai wrote in a Facebook message. "The government will work with everyone to guard their homeland."
China's official Xinhua News Agency reported that the director of China's Taiwan Affairs office, Zhang Zhijun, said China was "willing to send a rescue team to Taiwan" to help with relief efforts, adding that he was aware of a shortage of rescue workers in the disaster area.
China Central Television reported that more than 40 of the missing people were trapped in the Yunmen Cuiti building, a 12-story apartment building.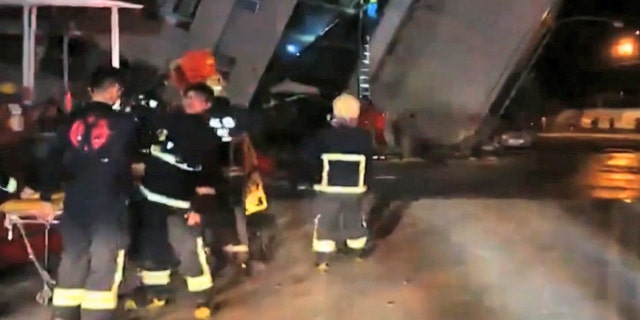 Tuesday's earthquake also comes two years after another 6.4 magnitude quake struck southern Taiwan, killing 116 people.
A magnitude-7.6 quake in central Taiwan killed more than 2,300 people in 1999.
Taiwan is located along the famed Pacific "Ring of Fire," known for seismic activity from Alaska to Southeast Asia.
The Associated Press contributed to this report.