Taiwan bans eating, selling dog and cat meat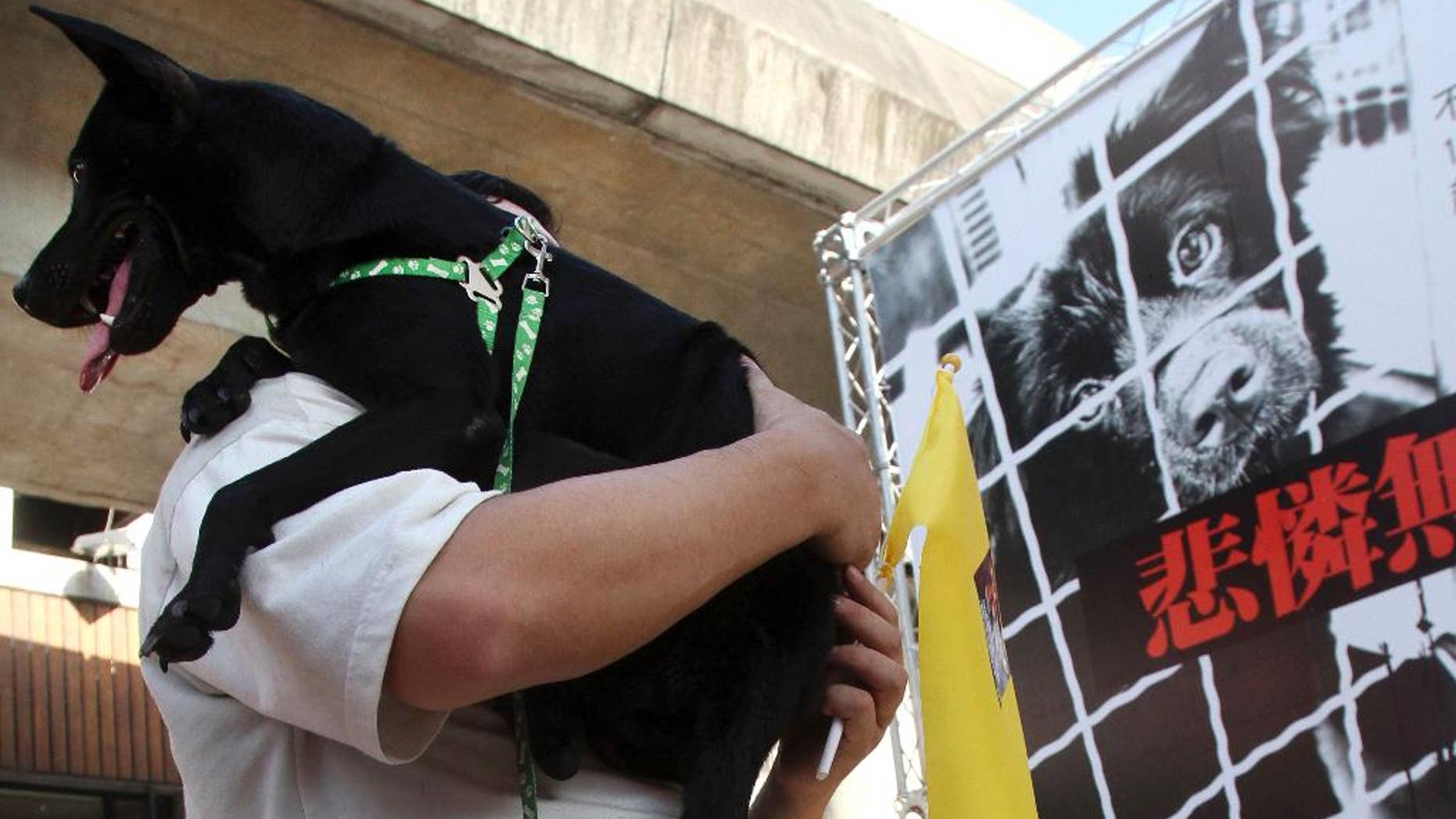 A big win for animal rights activists—and a bigger win for dogs and cats—in Taiwan.

CHINA WARNS AGAINST INTERVENTION OVER DETAINED TAIWANESE MAN
With the legislature's approval of an amendment to the country's Animal Protection Act, Taiwan appears on track to become the first country in Asia to ban the possession, sale, purchase, and consumption of cat and dog meat, reports the Guardian.
The amendment that passed Tuesday, which includes fines of up to $8,100 for offenders, still needs to be signed by the president, but Tsai Ing-wen is known to be an animal lover and is expected to do so by the end of the month.
The measure also doubles the maximum penalty for animal cruelty to up to two years in prison and a $65,000 fine.
Though dog and cat meat were once popular in Taiwan, the animals are now most often viewed as pets and family members.
Tsai even brought her two adopted cats along on the campaign trail prior to her election last year, while promising to do more to protect animals, reports the Telegraph.