Syria's Assad tells Der Spiegel he's made mistakes, doesn't believe in deal with rebels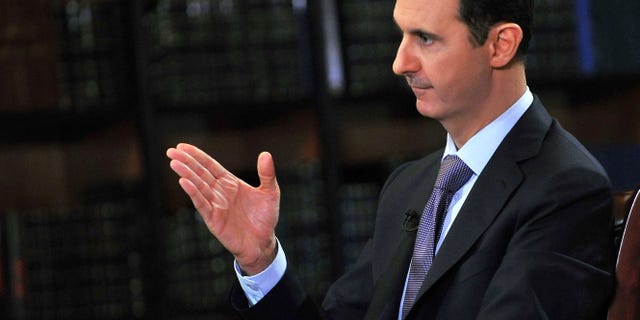 BERLIN – A German magazine is quoting Syria's President Bashar Assad as saying he has made mistakes and that no side in his country's civil war is entirely free of blame.
In an advance version of an interview to be published Sunday, Der Spiegel also quotes Assad as saying he doesn't believe in a negotiated peace with armed opposition groups.
Assad reportedly told the weekly that he hadn't yet decided whether to run for the presidency again when his term ends in August.
On Saturday, Der Spiegel quoted Assad as reiterating his insistence that government forces weren't responsible for the Aug. 21 chemical weapons attack near Damascus.
The Syrian conflict began in March 2011 as protests against Assad's regime, evolving into a civil war that has killed more than 100,000 people.