Syria's Assad reduces prison sentences for some rebels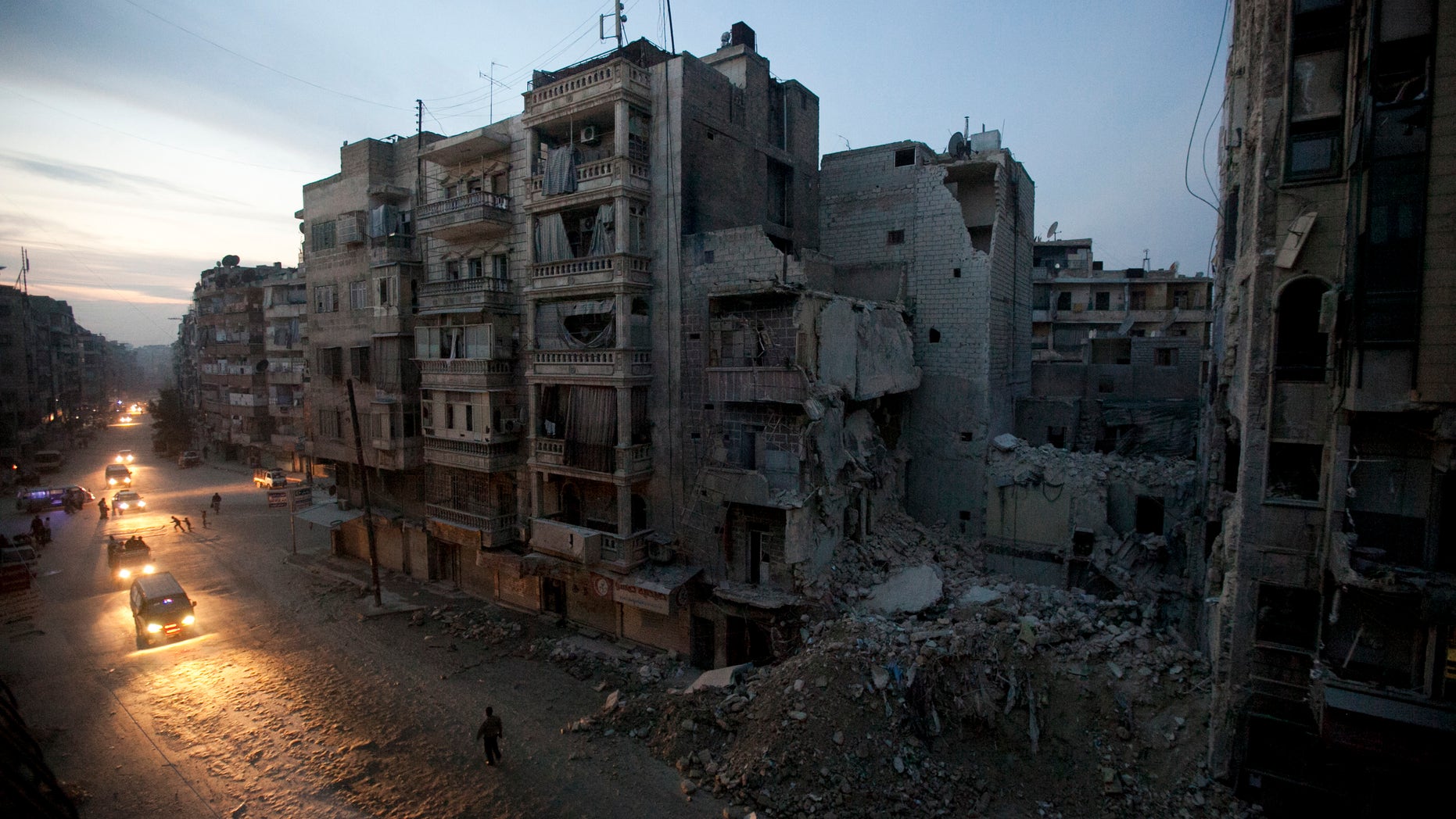 DAMASCUS, Syria – Syria's president on Tuesday slashed prison terms by three quarters for an unspecified number of rebels convicted as "terrorists," state media reported, as rebels and troops fought fierce battles in the country's south and north.
Bashar Assad also used a presidential decree to reduce the sentences of an unknown number of convicted criminals ahead of the country's independence day. Similar measures have been made during Syria's two-year-old crisis, including pardons for those convicted of acts against the state.
The opposition has dismissed such decrees as empty gestures, saying that many political prisoners and dissidents remain in Syrian jails. The government denies there is an uprising in the country and refers to rebels as terrorists carrying out a foreign conspiracy.
Syria does not disclose figures on the prisoners it holds, although its jails are believed to hold tens of thousands, including thousands of political prisoners. State TV quoted Prime Minister Wael al-Halqi as saying that the pardon will lead to the release of about 7,000 who committed different types of crimes.
On Monday, a Syria-based human rights group said in a report that Assad's military unit in charge of protecting Damascus holding hundreds of suspected regime opponents in secret prisons. The claims could not be independently confirmed, but several rights groups say thousands of opposition members, protesters and their families have been detained since the revolt against Assad's rule started in March 2011.
Tuesday's "amnesty" is also to include those convicted of criminal acts before April 16, state TV and the official news agency said. Convicts on death row would have their sentences reduced to life imprisonment with hard labor, while those with incurable diseases or advanced aged would be pardoned. It also renewed a call for rebels to turn over their weapons, saying those who do will be pardoned.
The move came as the Britain-based Syrian Observatory for Human Rights said rebels launched an attack on the Wadi Deif and Hamidiya military bases in the northwestern province of Idlib. The bases had previously been under a months-long rebel siege.
On Saturday, government forces re-opened a supply line to the area after they killed more than 20 rebels in an ambush. During the siege, the military had been forced to drop supplies in by helicopter because rebels controlled the surrounding area.
The Observatory also reported clashes and shelling in other parts of the country, including in the southern town of Busra al-Harir, the cities of Aleppo and Raqqa to the north, and in the suburbs of the capital, Damascus.
Meanwhile the Syrian National Coalition, Syria's main opposition group, said in a statement that Lebanon's militant Hezbollah group, a strong ally of Assad, has been targeting villages near the Lebanese border for the past four weeks.
"We call upon the Lebanese government to take action against Hezbollah's aggressions and do everything within their means to ensure the safety of the innocent civilians on the Syrian Lebanese border," the SNC statement said.
Hezbollah denies its members are fighting in Syria, saying that Lebanese Shiites are defending Syrian border villages that have been inhabited by Lebanese for decades.
At the weekend, two people were killed by rocket fire that hit the Lebanese side from Syria. Hezbollah accused rebels of firing the rockets.
And late on Monday, Syria's state-run news agency said rebels ambushed the correspondent of the Iranian Arabic-language Al-Alam TV channel who was covering events in the Damascus' suburb of Darayya. It said Mazen Salmo is in stable condition after having sustained wounds to the head.