Syria's Assad praises Russia's takeover of Crimea as 'wise policy'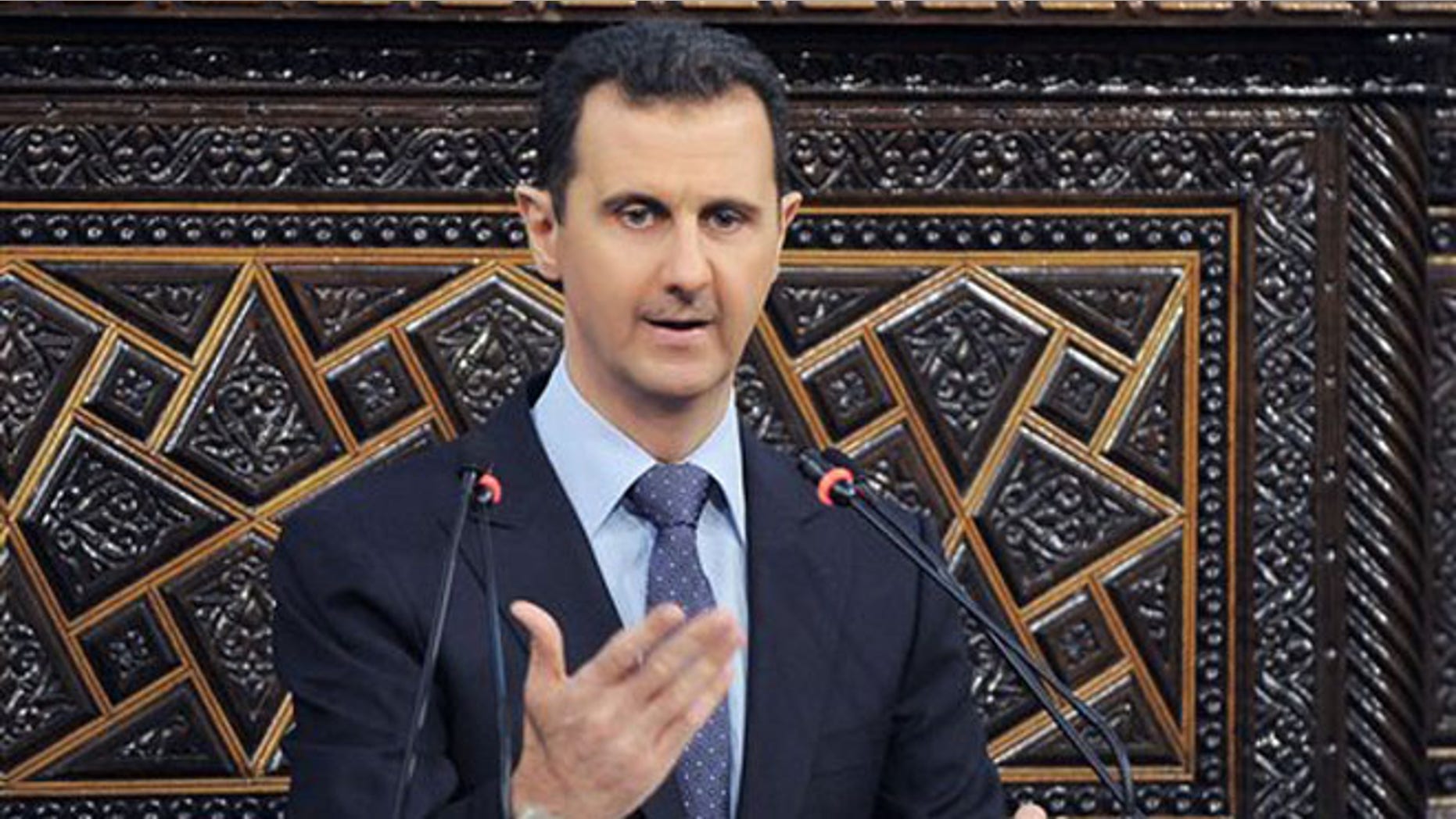 DAMASCUS, Syria – Syrian President Bashar Assad says Russia's military takeover of Crimea reflects President Vladimir Putin's "wise policy" and his efforts to restore "security and stability" in Ukraine after an "attempted coup."
In a letter addressed to the Russian president, Assad claims Putin's move in eastern Ukraine prevented "terrorist extremists" from taking power in Kiev.
Assad's comments -- his first since the escalation of the Ukrainian crisis last month -- were carried by the Syrian state news service late on Thursday.
Russia has been an adamant supporter of Assad through the 3-year-old conflict that started as a largely peaceful uprising against his rule but turned into a civil war that has claimed at least 140,000 lives.
Assad says his troops are fighting Islamic extremists who want to destroy Syria.