Syrian warplanes hit area near Lebanese border, casualties rushed for treatment to Lebanon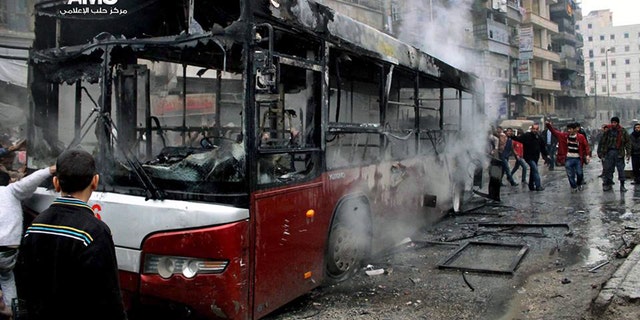 BEIRUT – Lebanese media say Syrian warplanes have bombed an area near the two countries' shared border, wounding at least 10 people who were rushed to hospital to a nearby Lebanese town.
The state-run National News Agency says the air raid struck near the Lebanese town of Arsal, where thousands of Syrians have fled to escape their country's civil war over the past months.
Two Arsal residents said a wounded woman brought to the town after Wednesday's air raid had died. They said three others are in critical condition. The residents spoke on condition of anonymity, fearing for their safety.
Arsal is on the other side of Syria's rugged Qalamoun region where the government has been on the offensive for weeks, capturing a number of towns and villages in the area.