Syrian troops capture hospital north of Aleppo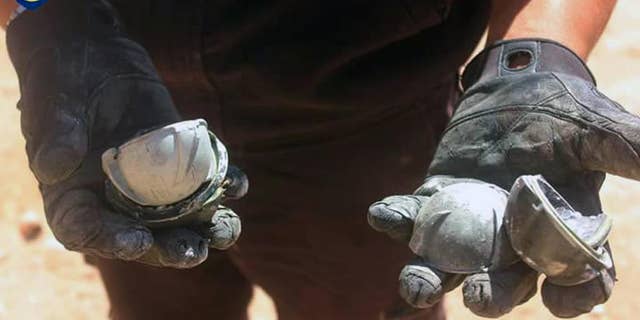 BEIRUT – The Latest on Syria (all times local):
12:00
Syria's military and an activist group say government forces have captured a hospital in the northern city of Aleppo a day after regaining control of a Palestinian refugee camp in the city.
The Syrian military said government forces are strengthening their positions in the Handarat refugee camp and took control on Friday of the Kindi hospital.
The Britain-based Syrian Observatory for Human Rights said the hospital is on the northern edge of the city just 2 kilometers (1.3 miles) from a major intersection north of Aleppo known as the Gondol roundabout.
Syrian government forces have been on the offensive in Aleppo for days under the cover of intense airstrikes. Recent violence killed more than 300 people in the city.
State news agency SANA said rebels shelled the government-held part of Aleppo killing four and wounding 10.
___
10:00 a.m.
A Syrian opposition monitoring group that tracks Syria's civil war says a year of Russian airstrikes have killed more than 9,000 people in the war-torn country.
The Britain-based Syrian Observatory for Human Rights says Friday the dead include civilians and fighters, among them militants from the Islamic State group and an al-Qaida-linked faction.
On Sept. 30 last year, Russia began an air campaign backing forces of the Syrian President Bashar Assad and turning the balance of power in his favor.
Opposition activists have blamed Russia for the recent air campaign against rebel-held neighborhoods of the northern city of Aleppo that has killed more than 200 civilians in the past two weeks and demolished buildings.
The Observatory says that the airstrikes have killed 9,364 people over the past year.