Syrian state media say shelling in pro-regime Damascus suburb has killed 2 people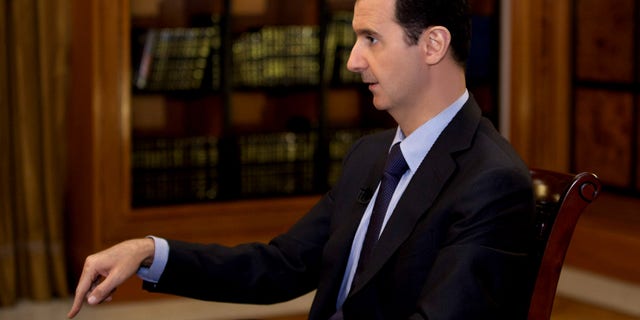 BEIRUT – Syria's state media say mortar shells have struck a pro-government suburb on the outskirts of Damascus, killing two people.
The state SANA news agency says the shells slammed into the Jaramana neighborhood on Tuesday, an area where mostly minority Syrian Christians and Druse live.
It wasn't immediately clear who was behind the shelling but Jaramana has been a frequent target for the rebels. The suburb is near the town of Mleiha, where fighting has been raging for days between President Bashar Assad's troops and rebels trying to overthrow his rule.
Assad has drawn support from Syria's ethnic and religious minorities, including Christians and members of his Alawite sect, a Shiite offshoot, in the country's civil war, now in its third year. The rebels are dominated by Syria's Sunni Muslim majority.