Syrian rebels enter northern air base after days of fighting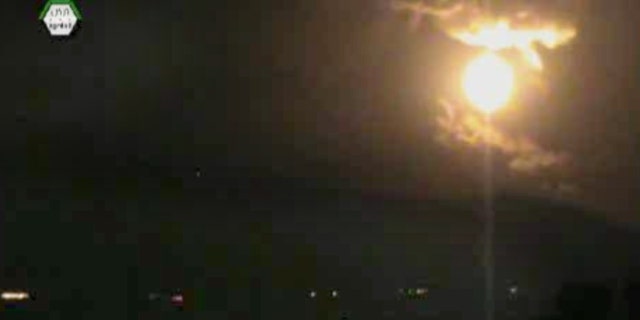 BEIRUT – Activist groups say rebels have occupied parts of a military air base in northern Syria after days of fighting.
The Britain-based Syrian Observatory for Human Rights said rebels moved deep inside Mannagh air base, near the border with Turkey, while under fire from government warplanes.
The Aleppo Media Center says rebels captured a tank unit Sunday inside the base. It added that the commander of the base was killed.
Rebels have been trying to capture Mannagh air base for months but were only able to take small parts of it. The sprawling base has been under siege since last year.
The Observatory also reported heavy fighting inside the contested town of Qusair near the Lebanese border. Troops captured several villages and towns surrounding Qusair in the past month.