Syrian rebels announce offensive against major government-held city of Idlib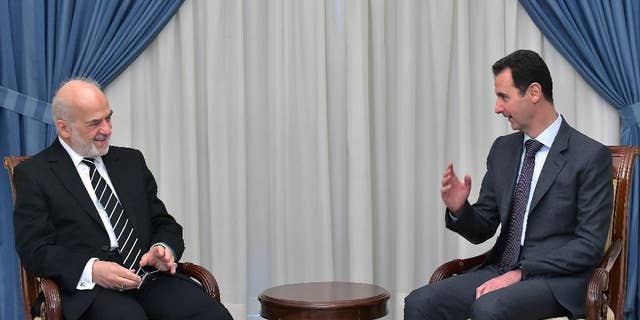 BEIRUT – Syrian rebels have launched an offensive against a major government-held city in northwestern Syria.
Several armed opposition factions announced the campaign to capture the city of Idlib in a message posted online Tuesday.
The message tells residents the rebels "are at the walls of Idlib" and "have decided to liberate this good town." They also ask locals to remain indoors in the coming days.
The Britain-based Syrian Observatory for Human Rights says rebels are shelling the city, but have yet to try to push into Idlib itself. The Idlib Media Center also says the rebels are targeting government positions on the city's outskirts.
Observatory director Rami Abdurrahman says the opposition groups involved in the operation include the al-Qaida-affiliated Nusra Front as well as Islamist rebel factions.