Syrian rebel commander says they have new weapons from friendly countries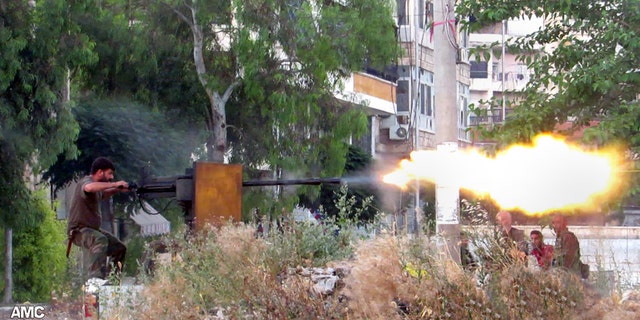 BEIRUT – The commander of Syria's rebels confirms they have received new weapons, giving his forces more power in battles against government troops and Hezbollah fighters from Lebanon.
Gen. Salim Idris refused to say in an interview with Al-Jazeera TV Friday where the weapons came from.
This month U.S. officials said President Barack Obama has authorized sending weapons to Syrian rebels for the first time. Gulf states have long been funneling weapons to the rebels.
While refusing to disclose the sources, he said, "I would like to thank the brothers and the friends whom I don't want to name," he said.
Pressed to disclose whether the weapons came from the U.S., Idris said, "We are waiting, and we urge them to hurry up in supplying us with weapons and ammunition."