Syrian official welcomes UN mediator's resignation, calls for 'more objective' replacement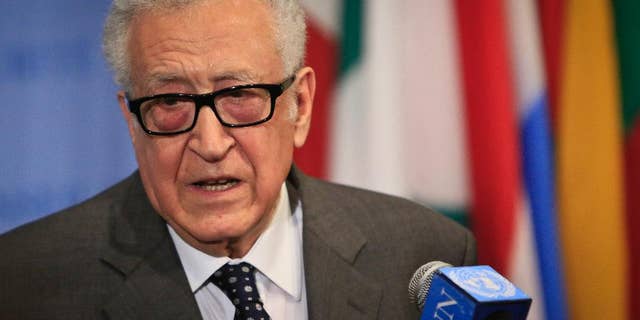 DAMASCUS, Syria – A Syrian official says he welcomes the resignation of Lakhdar Brahimi as the joint United Nations-Arab League envoy for Syria and called for the appointment of a "more objective" mediator.
Fayez Sayegh, a member of parliament and a senior member of President Bashar Assad's ruling Baath Party, describes Brahimi as a biased man who interfered in Syria's internal affairs.
Sayegh spoke Wednesday in a telephone interview with The Associated Press in Damascus, Syria's capital. It was the first official Syrian reaction to Brahimi's resignation, announced a day earlier by the U.N. chief.
Brahimi's resignation marks a second failure by the United Nations and Arab League to end Syria's worsening civil war and highlights the deep divisions among the Syrian parties and key countries on how to end the 3-year-old conflict.