Syrian military calls on Aleppo rebels to surrender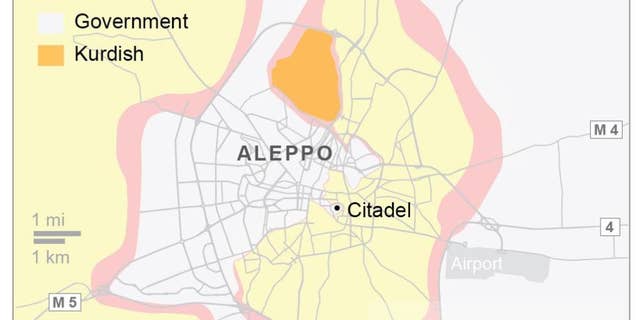 NEWYou can now listen to Fox News articles!
BEIRUT – Syria's military command is calling on rebels to lay down their weapons and evacuate the contested city of Aleppo.
The military command said in a statement carried on state news Sunday that government forces would guarantee the gunmen safe passage out of the city's opposition-held eastern neighborhoods.
The offer comes as pro-government forces make gains around the east, tightening their siege of the estimated 275,000 people trapped inside.
Russia, which backs President Bashar Assad's government in the Syrian war, announced the government would open safe passages for civilians to leave eastern Aleppo one month ago. Few accepted that offer.
The United Nations says at least 320 civilians have been killed since the government announced an offensive on eastern Aleppo on September 22.