Syrian Kurdish official says group ready to talk to Damascus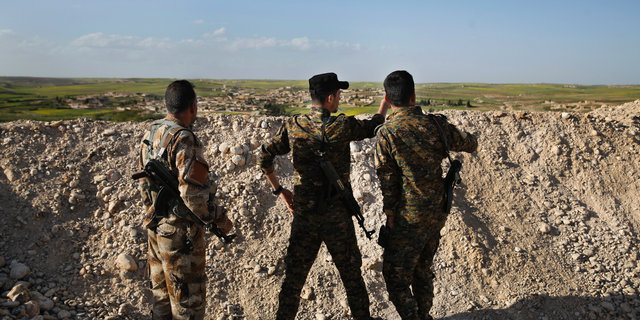 BEIRUT – A senior Syrian Kurdish official says his party is prepared to hold talks with the government in Damascus over the future of northeastern Syria and territories the Kurds control there.
Aldar Khalil, one of the architects of the Kurdish administration in Syria, said on Wednesday that discussions within the party and with their allies have been ongoing about sending a delegation to "test the waters" and see if President Bashar Assad's government is ready to accept an autonomous Kurdish area in the northeastern.
Khalil says previous, Russia-sponsored talks yielded no results.
The proposition comes a day after Turkey and the United States agreed on a "roadmap" to resolve a dispute over the northern Syrian town of Manbij, which is controlled by the U.S.-backed Kurdish fighters whom Ankara views as terrorists.