Syrian government troops, allied militiamen seize more ground in Aleppo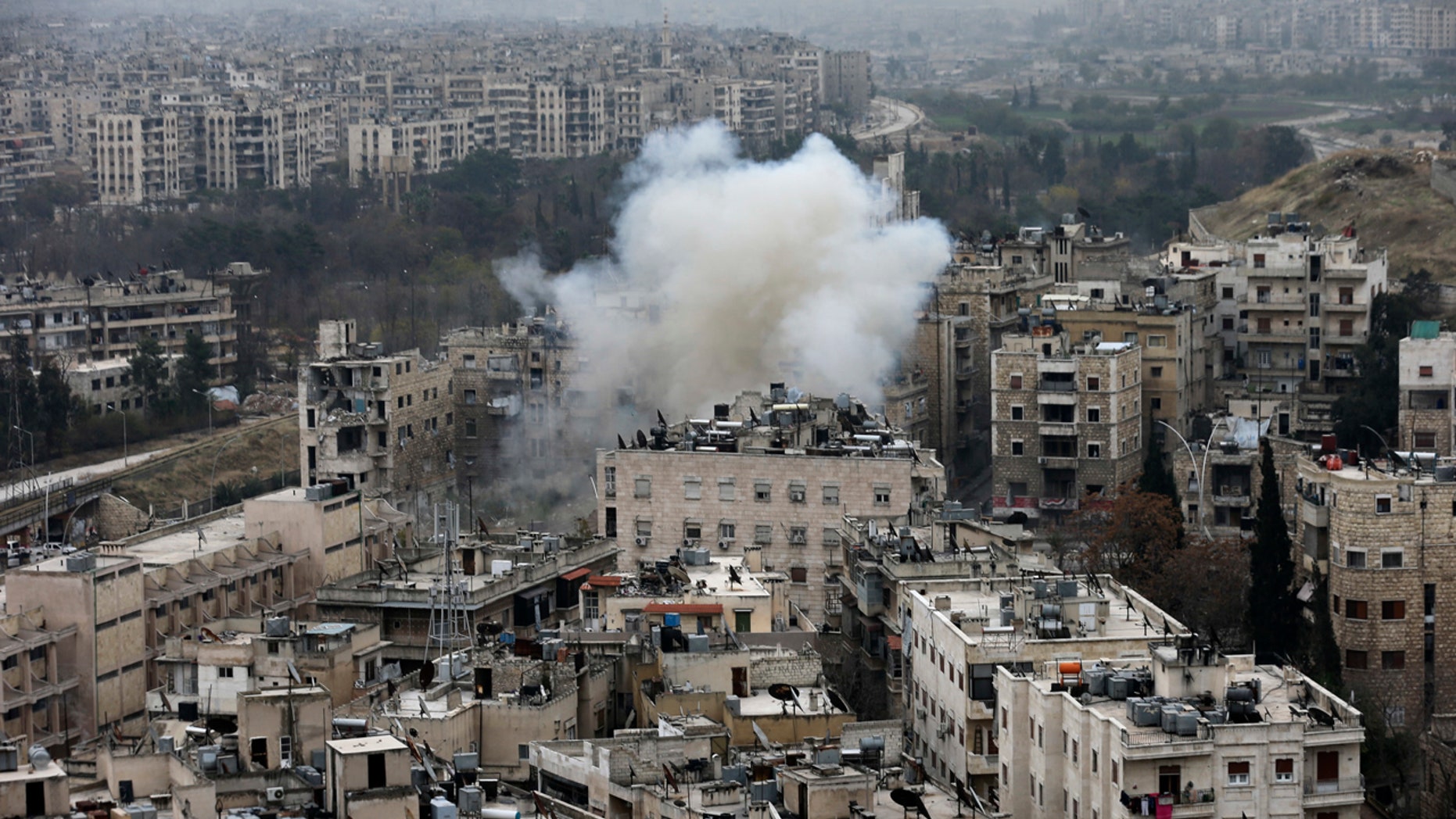 BEIRUT – Syrian government troops and allied militiamen seized more ground in Aleppo's ancient quarters on Wednesday, further widening their control over an enclave in the divided city that has been in rebel hands since 2012, Syria's state media and an opposition monitoring group said.
The state news agency SANA said the Syrian forces established control over two districts north of the Aleppo Citadel in the heart of the city — the Aghiour and Bab al-Hadid neighborhoods — after rebels abandoned positions and retreated further south.
The new gains have choked the rebels, forcing them to pull back to other parts of the Old City, said the Britain-based Syrian Observatory for Human Rights, an activist group that tracks Syria's civil war, now in its sixth year.
Rebel defenses have collapsed rapidly in the face of a massive government assault backed by Russia and thousands of Iranian-backed Shiite fighters. On Tuesday, Syrian government forces captured Aleppo's centrally located al-Shaar neighborhood from the rebels, security nearly three quarters of the besieged enclave less than two weeks after launching their ground offensive.
A map provided by the Syria army showed a quickly shrinking opposition enclave— a pointed leaf-shaped territory in the center, abutting already government-controlled Aleppo districts. The army media said the new gains bring the area controlled by the government in eastern Aleppo to about 73 percent of its original size, which is estimated to be about 45 square kilometers (17 square miles.)
There was no immediate Syrian opposition comment on Wednesday's losses.
Meanwhile, the Russian Defense Ministry said a Russian colonel who worked as a military adviser in the government-controlled part of the city of Aleppo has died in rebel shelling.
The fatality marks Russia's third casualty this week, after two nurses were killed in a rocket attack on a makeshift Russian military hospital in Aleppo. The ministry said in a statement on Wednesday that Col. Ruslan Galitsky was wounded in rebel shelling of a government-controlled neighborhood several days earlier and has died of his wounds.
The Syrian government and its ally Russia have rejected a cease-fire for the war-torn city, keeping up the military offensive that has forced rebel retreats and massive displacement of Aleppo civilians.