Syrian Forces Open Fire on Protesters, Killing 11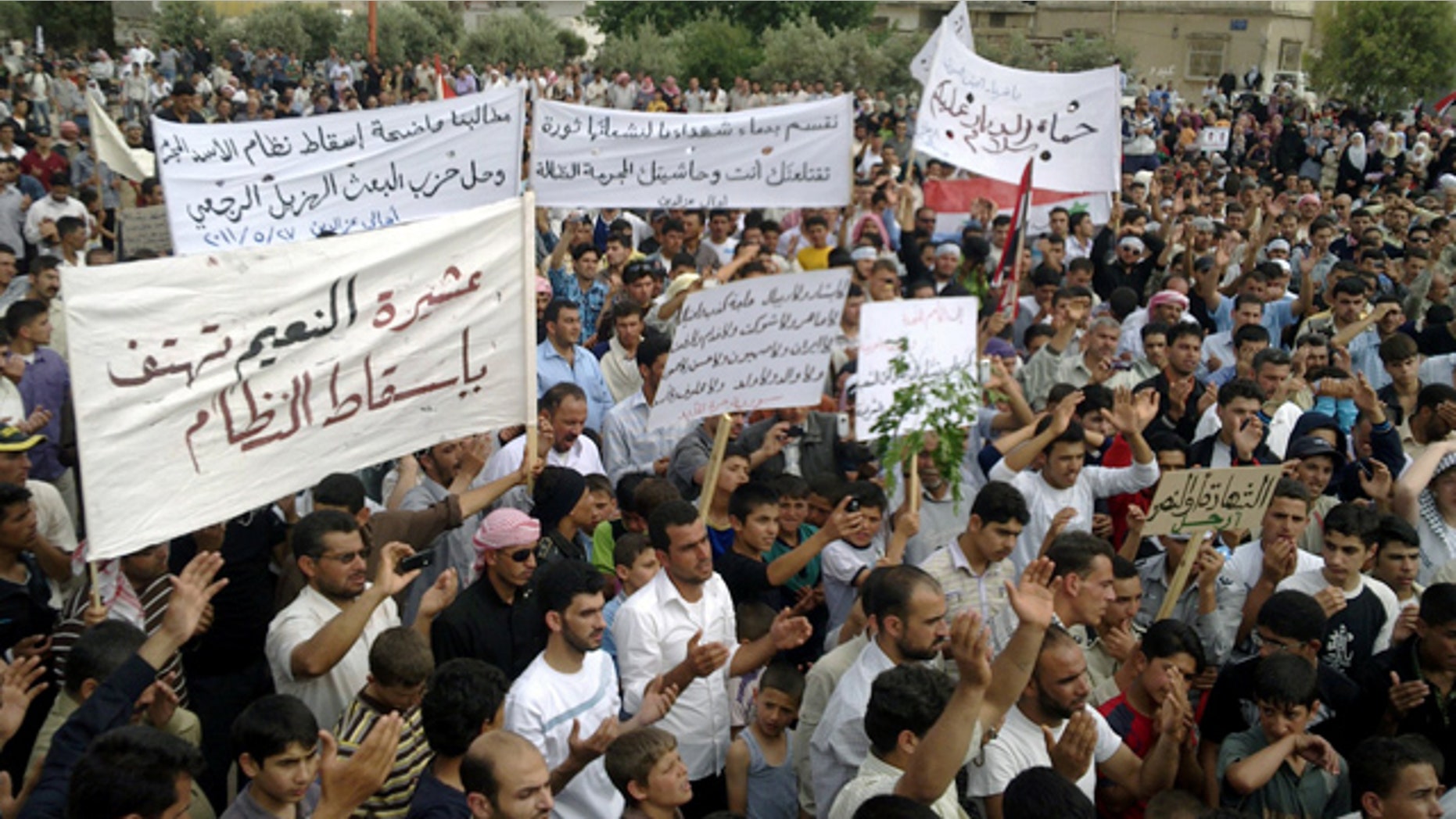 Syrian security forces shot dead 11 people and wounded more than 100 in and around Talbisa and Rastan on Sunday after tanks encircled the towns near the central city of Homs, an activist told Reuters.
"Soldiers are now all over Talbiseh. They are breaking into houses and arresting people," one resident told Reuters.
Tanks fired machine guns at protesters, residents told Reuters.
An activist said three people were killed in Talbisa and another two in nearby Rastan. More than 100 wounded were also taken to hospitals in Homs, a flashpoint of anti-regime protests.
Among those killed at Rastan was "a little girl called Hajar al-Khatib," he said.
Another activist, contacted by telephone from Nicosia, said several people were wounded as security forces unleashed "intense gunfire" in Rastan and Talbisa, after tanks sealed off both towns.
"Dozens of tanks at dawn encircled the towns of Rastan and Talbisa," the activist told AFP.
The towns are located between Homs, which is Syria's third-largest city, and Hama, on a stretch of highway north of Damascus that was cut off by tanks during the operation.
Security forces were carrying out searches in Talbisa, where a large crowd took to the streets on Friday for an anti-regime demonstration, said Rami Abdul Rahman, head of the London-based Syrian Observatory for Human Rights.
On Friday, security forces killed at least 12 protesters in dispersing demonstrations against the regime of Syrian President Bashar al-Assad, according to activists.
More than 1,000 people have been killed and 10,000 others arrested since the revolt began, rights groups say. Syrian authorities say 143 soldiers, security forces and police have been killed.
Foreign journalists are barred from traveling inside Syria, making it difficult to report on the unrest and verify witness accounts.
Newscore contributed to this report.