Syrian dictator Assad, wife living life of luxury while country in tatters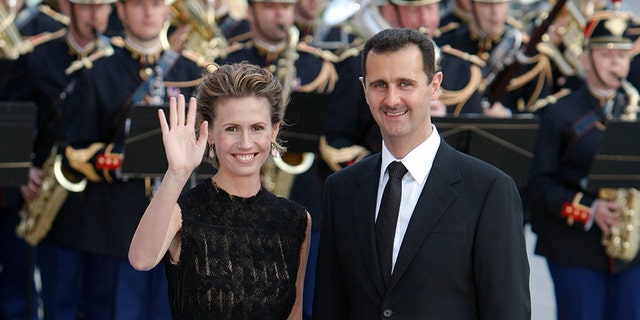 Despot Bashar al-Assad and his British-born wife, dubbed "the First Lady of Hell," enjoy a lavish lifestyle while children are gassed to death on the streets of Syria.
The Syrian tyrant and his spouse Asma al-Assad own an opulent palace estimated to be worth $1 billion in Damascus — less than 10 miles from Eastern Ghouta where innocent people are being massacred by pro-government forces.
Once known as Syria's Princess Diana, Asma is now a reviled figure in her own country.
In 2012, Wikileaks published private emails from the 42-year-old Brit showing she had splashed out $350,000 on 130 pieces of furniture when the bloody civil war had been raging for one year.
She also bought a pair of $7,000 shoes with crystal-encrusted heels and had the goods shipped to Dubai, to get around sanctions.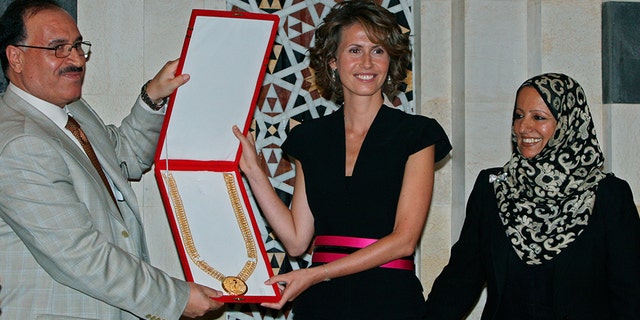 The murderous pair's ultra-modern presidential mansion — commissioned in 1979 and designed by Japanese architect Kenzo Tange — is thought to have cost up to $1 billion.
A report in 1989 claims one single room was fitted with 125,000 marble tiles costing a total of $10.6 million.
Yet despite its extraordinary cost, the 340,000-square-foot home has barely been used since the start of the civil war as its location on top of a hill to the west of Damascus makes it an easy target for missiles.
And while Syria is ripped apart, the Assads continue to pump out propaganda on social media.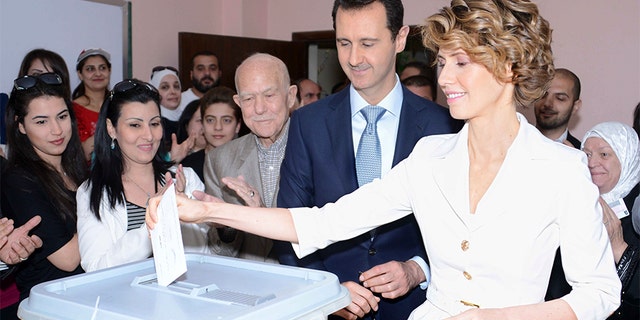 Their Instagram account boasts over 100,000 followers and shows Asma meeting and greeting people in fortified Damascus in sickening PR stunts.
The evil regime is determined to continue to try and paint Asma as the "rose in the desert" despite her husband carrying out 28 chemical weapon attacks since the civil war started in 2011.
Born Asma Akhras in 1975 in Acton, West London, her parents are both Sunni Muslims from Homs, the Syrian city located near the air base bombed on April 9, 2018.
After gaining degrees in computer science and French literature at Queen's College London, Asma went into banking — working at Deutsche Bank Group as a hedge funds analyst.
She married Assad in a "secret" wedding in 2000 when he was 35 and she was just 25. They have three children.