Syrian activists say tens of people killed in government airstrike near Hama.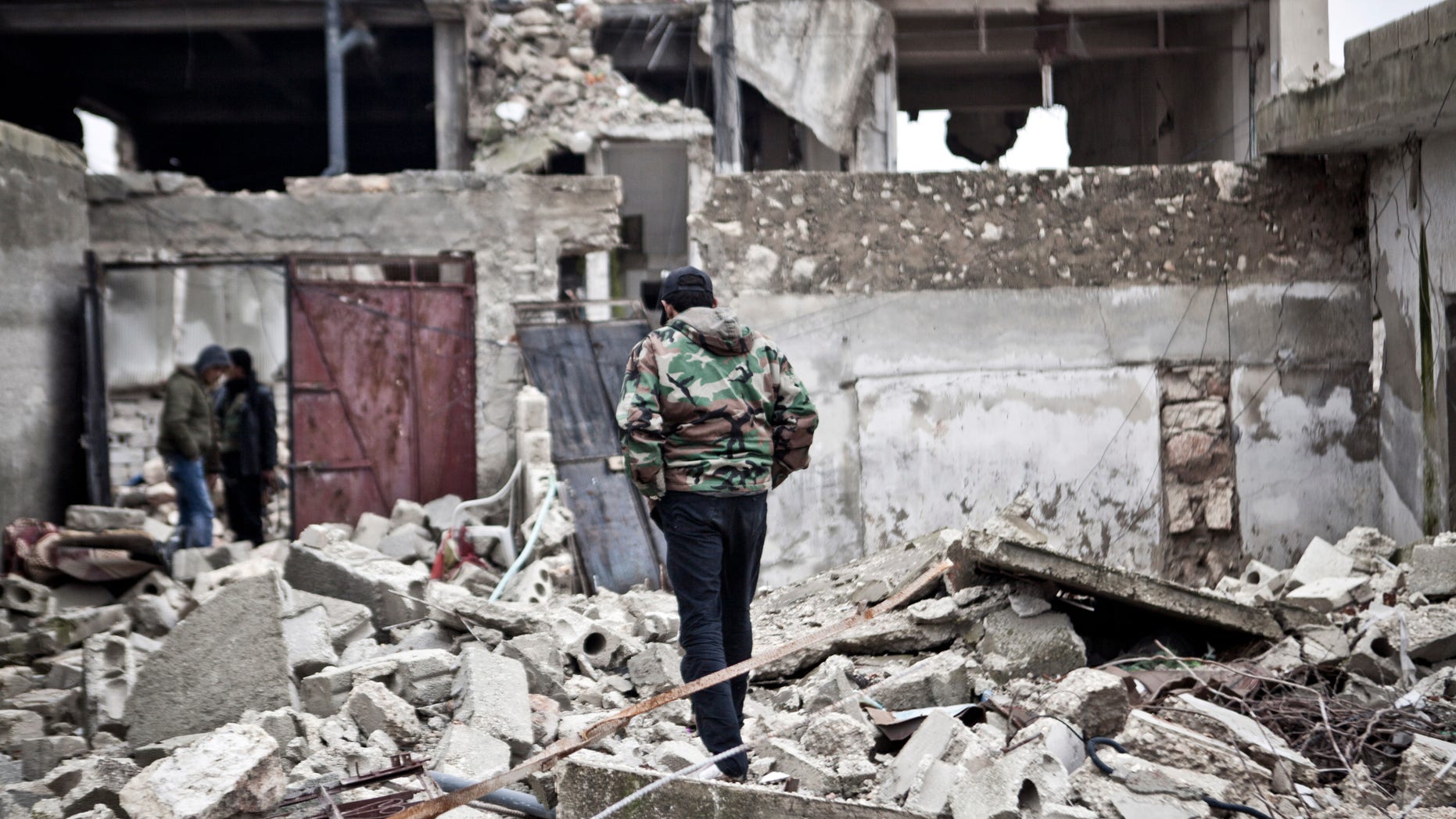 BEIRUT – Anti-regime activists in Syria say a government airstrike has killed tens of people in a town near the central city of Hama.
The Britain-based Syrian Observatory for Human Rights said "tens of people" were killed in a strike by a fighter jet on Halfaya Sunday.
An amateur video released online shows more than a dozen dead or wounded people in the rubble of what an off camera narrator says was a bakery.