Syrian activists say regime troops kill dozens of people in central city of Homs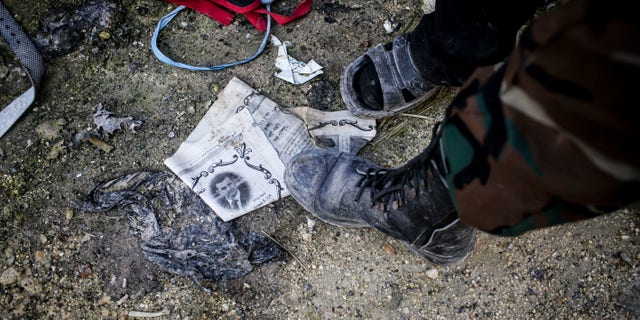 BEIRUT – Activists said Thursday that forces loyal to President Bashar Assad swept through a small farming village in central Syria earlier this week, torching houses and killing at least 37 people including women and children.
A government official in Damascus denied the reports of carnage in the hamlet of Haswiyeh just outside the city of Homs, saying no such killings took place at all in the area.
Omar Idilbi of the Local Coordination Committees activist group said the government attack took place on Tuesday, and left at least 37 people dead in Haswiyeh. He said his figure has not been updated since Wednesday and that more bodies have been found since then.
Another activist group, the Britain-based Syrian Observatory for Human Rights, put the death toll at 106 people, and said some of the dead were "burnt inside their homes while other were killed with knives" and other weapons. It added that there are reports that "whole families were executed, one of them made up of 32 members."
The area around Haswiyeh witnessed clashes earlier this week between troops and rebels, who still control several neighborhoods in the nearby city of Homs as well as nearby areas. Homs is Syria's third largest city, and has been the site of heavy fighting since shortly after the country's crisis began in March 2011.
Youssef al-Homsi, an activist based in Homs, also said at least 100 people were killed, including dozens of women and children. He sent The Associated Press via Skype a list of 100 names said to have been killed on Tuesday. In addition to whole families, the list included individual names of 15 women and 10 children.
The Observatory and al-Homsi said all of the dead appeared to be Sunni Muslims, suggesting that the killings may have been sectarian in nature. Sunnis make the majority of Syria's 23 million people, while Assad and most of the top officials in his regime belong to the minority Alawite sect, an off-shoot of Shiite Islam.
Al-Homsi said locals have said that many of the attackers came from the nearby village of Mazraa, which he said is predominantly Shiite.
In the capital Damascus, a government official rejected any government role in the alleged killings, and said "the army protects civilians and their properties." The official, who spoke on condition of anonymity in line with regulations, said troops are suffering casualties around Syria because rebels are using civilians as "human shields. He did not elaborate.
It was not possible to confirm the activist reports because the severe restrictions on journalists to work in Syria.
But the reported killings appear to be similar to those that occurred in the nearby region of Houla in May last year where 108 people were killed in two days. The U.N. described the Houla killings as a war crime perpetrated by the government forces and shabiha militia backing Assad's regime.