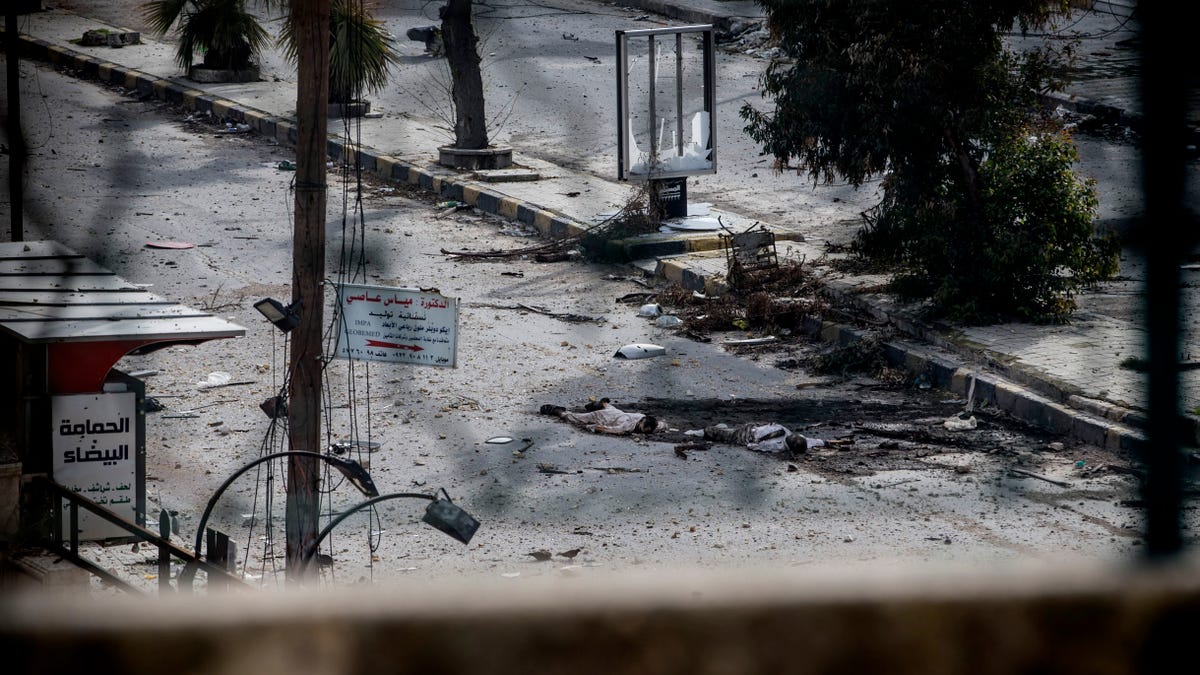 BEIRUT – Syrian activists say a regime attack on Damascus' rebellious suburbs has killed at least 34 people, including seven children.
The Britain-based Syrian Observatory for Human Rights said Monday that 19 of the dead, including all seven children, were killed by government airstrikes and artillery in eastern Ghouta district on Sunday.
The rest of the casualties were in a host of other towns and villages outside the capital.
The Observatory said that Sunday's bombardment was among the heaviest of Syria's during 22-month-old conflict.
It said that ten rebels were also killed in clashes with troops in Damascus' suburbs.