Syria troops, militia 'kill 15 in Sunni village'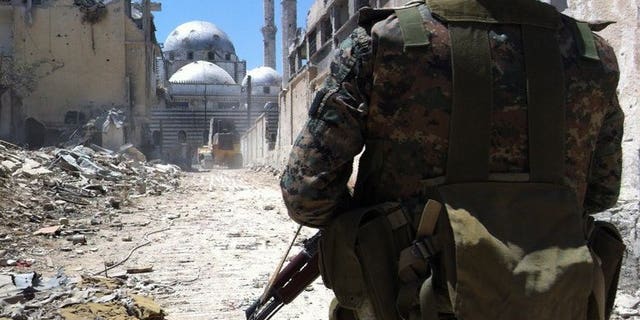 BEIRUT (AFP) – Syrian troops backed by pro-regime militia have killed at least 15 people in a Sunni village in the central province of Hama, the Syrian Observatory for Human Rights said.
The group, which relies on a network of activists, doctors and lawyers on the ground, said pro-regime forces carried out a "massacre" late Friday using guns and knives to kill residents of Sheikh Hadid village.
"Fifteen people were killed -- two women, a child and 12 men -- by regime forces backed by the Popular Committees and National Defence Forces Alawite militias using guns and knives," the group said on Saturday.
Ten other people were wounded in the incident, it added.
Syrian President Bashar al-Assad comes from the Alawite minority community, and is battling a rebellion dominated by Sunni Muslims.
The Observatory said there had been clashes between rebels and regime forces in the village, and it was not clear whether all the men killed were civilians.
Rebel forces managed to take control of the nearby village of Jelma, the group added.