Syria, Iran vow to defend themselves amid regional tensions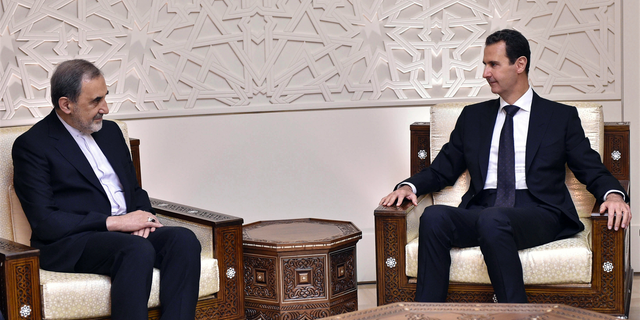 BEIRUT – Syria's state-run news agency SANA says President Bashar Assad and a visiting Iranian official have vowed to defend their national interests amid rising regional tensions.
Tuesday's report on Assad and Ali Akbar Velayati, a top adviser to Iran's Supreme Leader Ayatollah Ali Khamenei, comes as the Trump administration and Saudi Arabia accuse Iran of backing groups opposed to both Riyadh and Washington
SANA quoted Assad and Velayati as saying that the escalation "by some regional and Western nations" against Iran is related to battlefield defeats Syrian insurgents recently suffered.
SANA says Syria and Iran "will defend the interests of their people."
Saudi Arabia has said that a ballistic missile launched at the kingdom by Shiite rebels in Yemen on Saturday night was a "direct military aggression by the Iranian regime."