Swiss banks required to hold more capital against home property mortgage risk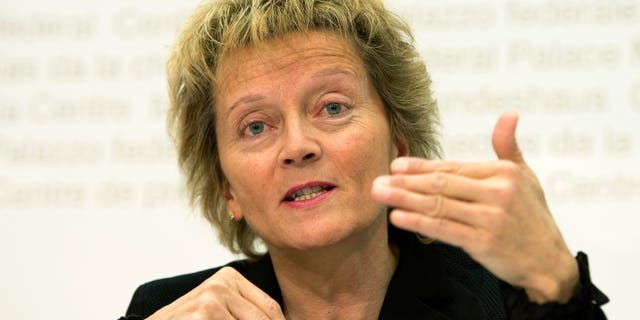 GENEVA – The Swiss government took action Wednesday to stop the country's housing market from running out of control by requiring banks to hold more capital reserves.
The nation's governing Federal Council in Bern, Switzerland, which includes the president and six other ministers, announced it is "taking action against an excessive rise in prices in the real estate market and exorbitant mortgage debt" that threatens Swiss banks and the economy.
In a statement, the council said it approved the Swiss National Bank's request to demand an extra 1 percent capital cushion from banks starting in October — a move likely to further constrain Swiss banks, which are already struggling to maintain profitability.
The move is in line with international rules set by the Bank for International Settlements, in Basel, Switzerland, that let central banks require banks to hold up to an extra 2.5 percent in capital during periods of high credit growth.
The Swiss Bankers' Association, a Basel-based trade group, acknowledged the country is facing a potential bubble in its housing market, but said it was brought on by "structural reasons such as increased demand due to immigration."
It called the increased capital cushion an inappropriate tool to fix the problem because it could adversely affect the economy and the banks by raising credit costs, and called on the Federal Council to relax the new requirement at the earliest opportunity.
The Swiss Financial Market Supervisory Authority agreed the real estate market "is showing signs of overheating in certain segments and regions," but said it did not believe the capital buffers were needed yet. It would have preferred to wait and see whether the problem could be fixed through other means.
Nevertheless, the Swiss regulator said it will begin reviewing how Swiss banks intend to handle the increased capital requirements.