Swedish police baffled by explosives near nukes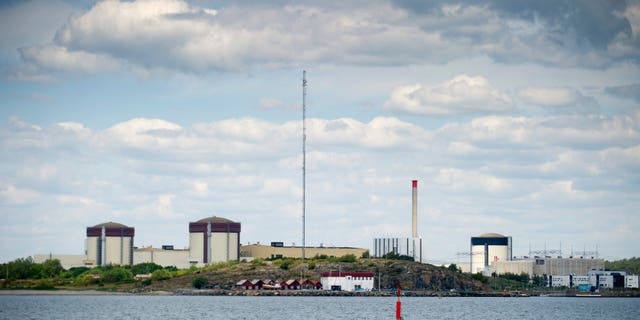 STOCKHOLM – Two days after nuclear officials found a small amount of explosives on a forklift on the grounds of Sweden's largest nuclear power plant, police said they still had no clues about possible perpetrators or how the material got there.
Officers completed a search of the plant's premises in the morning, but found no other explosives, police spokesman Tommy Nyman said Friday.
"There's no suspect and we're trying to find out the motive now ... how it could get in there, and why," he said.
Nuclear officials said they had received no threats.
Nyman said investigators were analyzing witness statements and security camera footage of the vehicle's movements. He declined to give more details.
Power utility Vattenfall said the clay-like, fist-sized explosive was found on a fire extinguisher in the forklift during a routine check as it entered the high-security enclosure, where the four reactors are situated, from the plant's adjoining industrial area.
"To me, it looked like the size of a fist," Ringhals spokesman Gosta Larsen said, noting that the small gray mass would have been difficult to spot if the sniffer-dogs had not found it.
There was no danger of explosion because the material did not have a detonator or triggering device, police and nuclear officials said. They insisted that even if it had exploded, the damage would have been minimal and would not have affected the plant.
Police combed the outer enclosure of the Ringhals plant -- an area the size of 150 football fields -- but found no indication that the explosive had been brought in through or over the surrounding fencing, Gith Thedvall, a local police spokeswoman, said.
"So it must have been brought in by someone who came through the control gates," she said, referring to the gates at the plant's outer enclosure.
Wednesday's incident prompted Sweden to increase its security alert at the country's three nuclear plants, including Forsmark and Oskarshamn
Police temporarily cordoned off the area immediately surrounding the forklift, but the find did not cause any other exceptional measures at the plant, officials said.
"It's serious that someone tries to bring in explosives to a nuclear plant," Larsen said. "But it was a really stupid thing to do because there's a 100 percent certainty that it would have been discovered. It would never have made its way through."
Critics slammed the plant and Sweden's nuclear industry after the incident, saying it shows how vulnerable atomic power stations are.
David Persson, a spokesman at the Swedish Radiation Safety Authority, said the agency considers the incident serious but doesn't want to draw any conclusions or plan to tighten its guidelines or rules until police have established what actually happened.
"We're following this closely. There definitely shouldn't be any explosive materials near a nuclear plant, but it's positive that they found it," Persson said.
The United Nations nuclear watchdog, the International Atomic Energy Agency, said it was aware of the incident and was in touch with Swedish authorities but declined to comment further.
The Swedish government has not commented on the incident, saying that it would wait for the outcome of the police investigation.
Ringhals, with more than 3,500 workers, is Sweden's largest power plant, producing 28 Terawatt-Hours a year, or supplying around 20 percent of the country's electricity.
It is located near Varberg in Halland, some 70 kilometers (45 miles) south of Sweden's second-largest city, Goteborg.