Swedish firefighters battle blaze at Stockholm art institute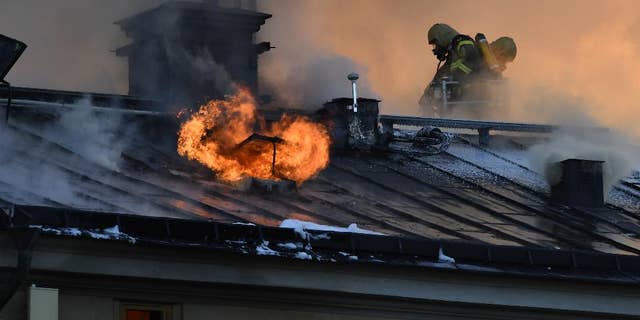 STOCKHOLM – A fire has started in a building belonging to Stockholm's Royal Institute of Art, sending a plume of smoke over large parts of the Swedish capital.
Dozens of firefighters struggled to contain the blaze, which raced through the attic and roof of the building on Skeppsholmen island near downtown Stockholm on Wednesday. There were no reports of injuries.
A thick column of smoke rose from the island and spread out over much of the city center.
The cause of the fire wasn't immediately clear.
The Royal Institute of Art offers undergraduate, graduate and post-graduate studies in fine arts and architecture.