Swedish court upholds arrest warrant for WikiLeaks' Assange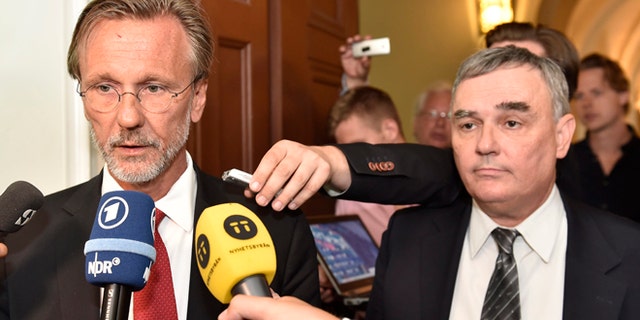 A Swedish court has decided to uphold a warrant for the arrest of WikiLeaks founder Julian Assange, who is wanted for alleged sexual assault.
The Stockholm District Court opened at midday to review the arrest warrant, which alleges incidents of rape and sexual molestation against Assange in 2010, which he denies, according to The Local.
The court ruled to uphold a detention order on Assange, which reaffirms the legal basis for his international arrest warrant, The Associated Press reports.
Assange's lawyers said they will appeal the decision.
The 43-year-old has caused international controversy by leaking secret documents belonging to the United States.
Since releasing the documents in 2012, Assange has hunkered down at the Ecuadoran embassy in London to avoid being extradited to Sweden, which he fears could be a gateway to transferring him for prosecution in America.
Wednesday's hearing originated following a change in Swedish law which means that Assange's prosecutors must hand over evidence against him in the case, including texts from a Swedish woman who allegedly indicated that she did not want to press charges, The Local reports.