Sweden's supreme court upholds Julian Assange's detention order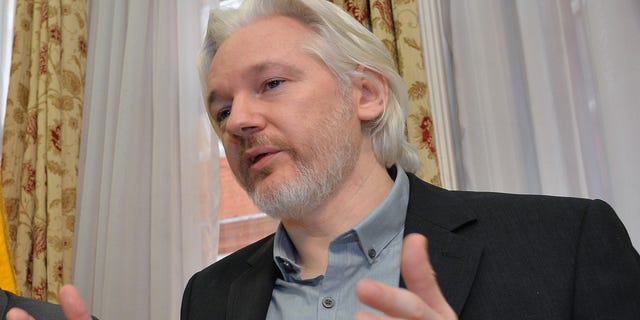 STOCKHOLM – Sweden's highest court on Monday rejected WikiLeaks founder Julian Assange's appeal of a pre-trial detention order in a nearly five-year-old investigation of alleged sex crimes.
The Supreme Court in Stockholm upheld rulings by lower courts ordering the detention for Assange, saying there is no reason to rescind it as the investigation continues.
Since 2010, prosecutors have sought to interrogate Assange over allegations of rape, sexual molestation and illegal coercion made by two women after his visit to Sweden that year. Assange denies the allegations and has not been formally indicted.
Swedish prosecutors in March agreed to question Assange in London where he has been holed up in the Ecuadorean Embassy for nearly three years to avoid being extradited.
Assange's lawyers say he fears extradition to Sweden would merely be a first step in efforts to take him to the U.S., where WikiLeaks infuriated officials by publishing secret documents including 250,000 State Department cables.
It is not clear when the Swedish prosecutors will travel to London. They are still discussing practical details with Assange's defense lawyers, such as possible dates and who will be present for the interrogation, said Karin Rosander, a spokeswoman for the Swedish Prosecution Authority.