Suspected boss of Italy's Camorra crime syndicate arrested after 30-year run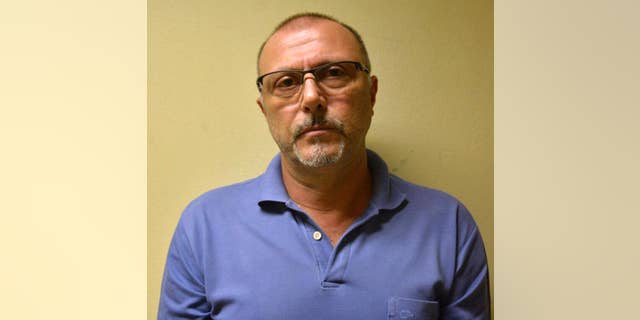 SAO PAULO – A suspected boss of the Naples-based organized crime syndicate known as the Camorra was arrested Tuesday in Brazil after more than 30 years on the run, police said.
Brazil's Federal Police said Pasquale Scotti was arrested in the northeastern city of Recife, where he used false identification, taxpayer and voter registration documents.
A police statement said that Scotti has been charged with murder, extortion and the illegal possession of weapons in Italy.
Scotti is in a cell at the Federal Police headquarters in Recife and police said the Italian government is expected to initiate extradition proceedings within the next few days.
The Italian Embassy said it would not have immediate comment on Scotti's arrest.
In a statement, Italian Interior Minister Angelino Alfano praised the arrest as an "extraordinary" coup, noting that the 56-year-old Scotti was among the most sought and dangerous fugitives on Italy's most-wanted list.
The ministry said that Scotti has been sought since escaping from a hospital in Caserta near Naples in 1984. He was convicted in absentia and sentenced to life in prison in 2005.
The head of Interpol's Brazilian operation, Federal Police officer Valdecy Urquiza Junior, told reporters that Scotti arrived in Brazil in 1986, got married and had two sons.
He led a discreet life, called himself Francisco de Castro Visconti and owned a real estate firm and a fireworks company, he said.
A fingerprint comparison led to Scotti's arrest, police said without elaborating.
Scotti told police that his Brazilian family did not know of his real identity and that he fled Italy to avoid being killed.
"It is the most important arrest in the history of Interpol in Brazil," Urquiza Junior said.
He said that Scotti apparently underwent several plastic surgery procedures and told police that he wanted to "forget his past; that Pasquale Scotti no longer existed. Only Francisco de Castro exists."
Police said investigations indicated that Scotti received money from Italian institutions, and that his two companies are being investigated for possible money-laundering operations."