Suspect in murder of Connecticut jeweler found hanged in Spanish jail cell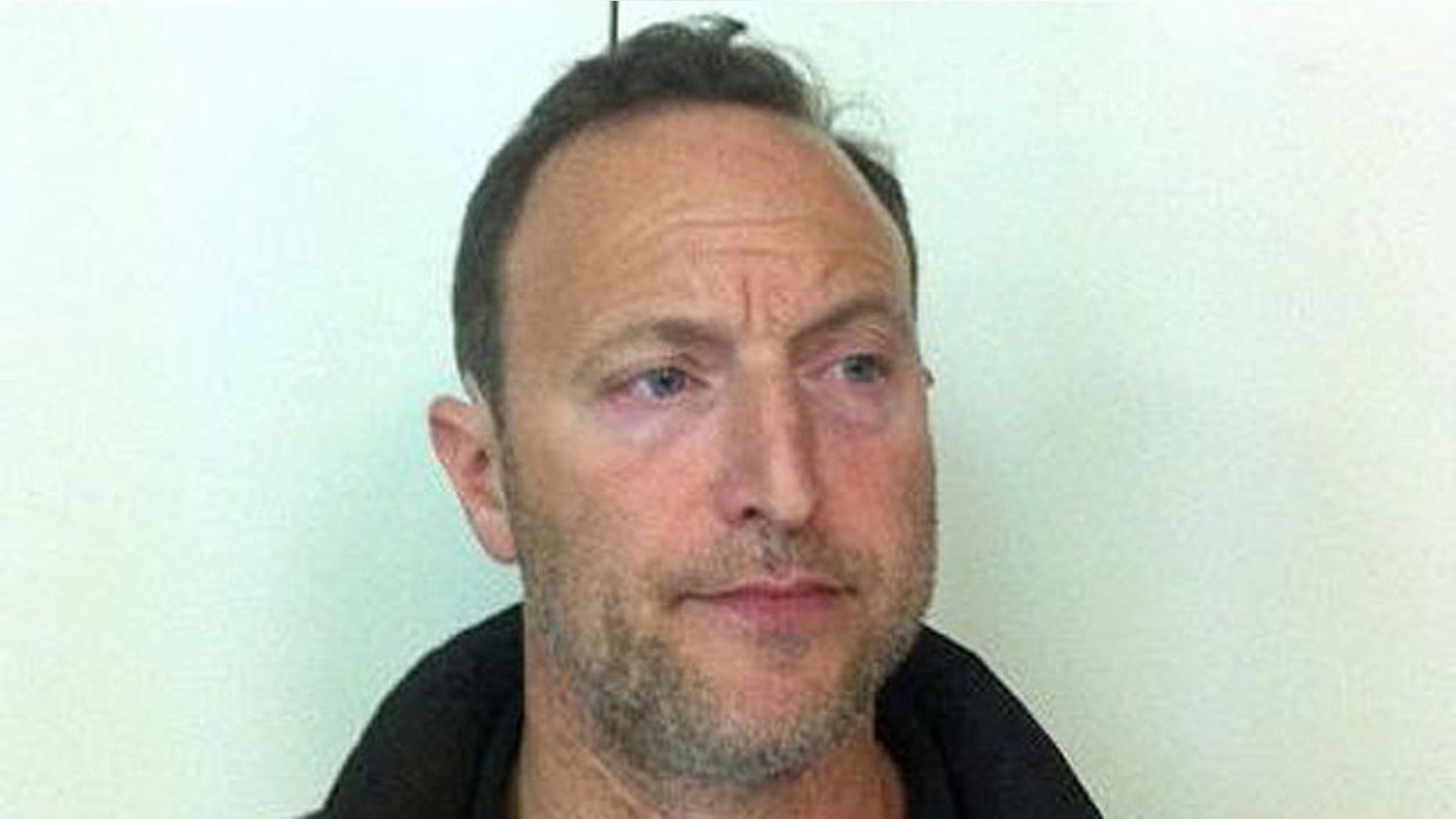 An American man accused of killing a jewelry store owner in Connecticut and stealing $300,000 in diamonds before fleeing to Europe was found hanged in his prison cell in Spain, authorities said.
Andrew Robert Levene, 41, was found dead Thursday in the Modelo prison in Barcelona, where he was recently arrested after an international manhunt, the justice department of Catalonia said.
An investigation into the death was under way, but all signs indicated he committed suicide by hanging himself with a sheet, a spokeswoman said.
Levene, also known as Robert Thomas, had been charged with federal murder, robbery and firearm offenses in the Dec. 8 shooting of Yekutiel Zeevi, owner of the Y.Z. Manufacturers store in Westport, Conn. Extradition proceedings in Spain had not yet begun.
A justice department spokeswoman told the Associated Press that, as with all people admitted to prison, Levine had been interviewed by prison authorities and showed no signs that he might do himself harm. She spoke on condition of anonymity in keeping with department regulations.
Nava Zeevi, the widow of the jewelry store owner, told FoxNews.com on Friday she thought her husband's alleged killer "got what he deserved." Authorities informed her of Levene's death on Thursday, she said.
"He did a cowardly act, I really don't care," Zeevi said. "I'm just happy he's not here anymore. Let him rot in hell."
Zeevi continued: "He would have gotten a lesser sentence in the trial, which would have taken a very long time. For me, it was a very happy day to learn about it, and for my family as well."
Calls seeking comment from Levene's relatives were not immediately returned on Friday.
A U.S. criminal complaint alleged Levene contacted Zeevi in early December, asking him for several diamonds that were valued between $45,000 and $75,000. Levene met with Zeevi again on Dec. 8 on the ruse that he would buy several large diamonds. Instead, Levene shot and killed Zeevi, authorities said.
Levene, who had military training in the use of weapons, then stole about six diamonds worth approximately $300,000.
Ronen Konfino, an executive at a New York diamond business, was also shot but survived.
Levene traveled to Amsterdam from Philadelphia on Dec. 11 after missing a flight to Madrid, law enforcement officials said. Police said in mid-December that Levene had been seen in Philadelphia, possibly casing stores.
It was not immediately known why he had traveled to Barcelona or when he had arrived there.
Jeff Gatlin, a spokesman at the U.S. Embassy in Madrid, told FoxNews.com that embassy officials were notified that Levene had died early Thursday.
"Our consular officers contacted his next of kin and have been in continuous contact with the authorities," Gatlin wrote FoxNews.com in an email.
FoxNews.com's Joshua Rhett Miller and The Associated Press contributed to this report