Suspect claims he killed Muslim shopkeeper for disrespecting Islam with Easter message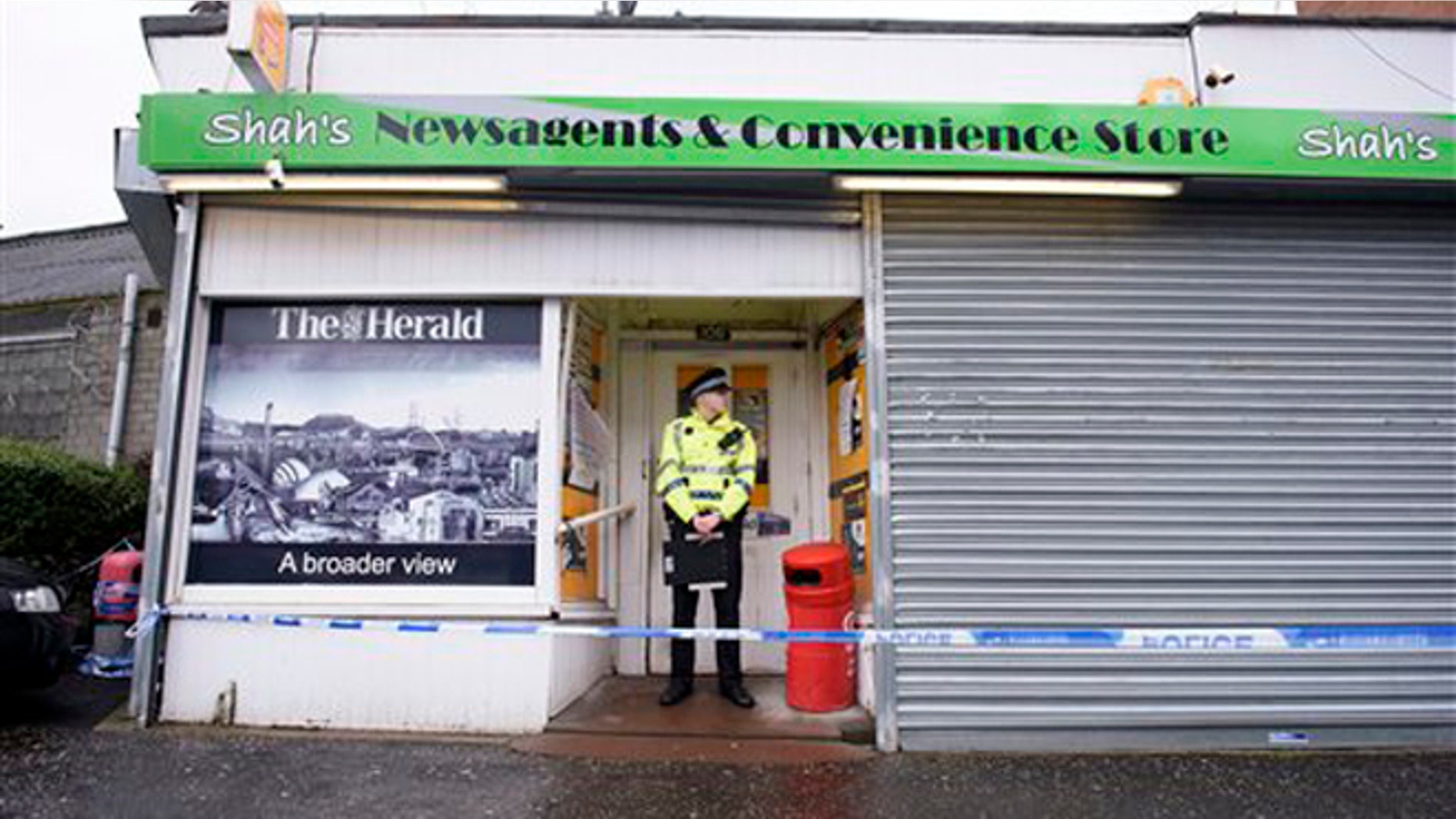 In an unusual move, the lawyer for the Scottish man accused of killing a Muslim shopkeeper who wished customers a happy Easter released a statement on his client's behalf Wednesday explaining the motive for the killing, The Guardian reported.
"This all happened for one reason and no other issues and no other intentions," the statement from the accused killer Tanveer Ahmed reportedly said. "Asad Shah (the victim) disrespected the messenger of Islam the prophet Muhammad peace be upon him. Mr Shah claim to be a prophet."
Scottish police said Shah's killing was being investigated as "religiously prejudiced." Shah had posted messages on Facebook calling for religious harmony: "Good Friday and very happy Easter, especially to my beloved Christian nation x!"
Supporters in Glasgow held vigils for the beloved shopkeeper. Many lit candles and left flowers.
Shah was found on March 24 outside his shop with serious injuries. He was rushed to an area hospital where he died.
His final Facebook post came a few hours before his death. He was remembered in the community as a gentle man who would print out Christmas cards with personal messages for customers.
Ahmed wrote that he hoped to make clear the killing was not an affront to Christianity. He points out that "I am a follower of the prophet Muhammad peace be upon him I also love and respect Jesus Christ."
The Guardian reported Ahmed did not enter a plea during his hearing and was waiting for another court date.
The Associated Press contributed to this report.