Suspect accused of killing 3, including 2 cops, in Belgium mentioned in radicalization reports
The suspect accused of stabbing and killing two police officers and a bystander near a Belgian coffee shop was indirectly mentioned in state security reports on radicalization, Prime Minister Charles Michel said Tuesday.
Michel said the suspect, Benjamin Herman, 36, who was killed by police after he shot the three victims with a female officers' service weapon, appeared in security reports "in notes that did not primarily target him, but others or other situations."
"Different services considered that, based on the elements they had, there was no reason to give him such a qualification," he said, adding slayings will involve, at least initially, "an investigation for terrorism."
Herman, a Belgian native, was an inmate who had been granted a few hours release Monday, but failed to return to prison. Local media reported that he was a known drug offender and may have been held in a prison with radicalized inmates.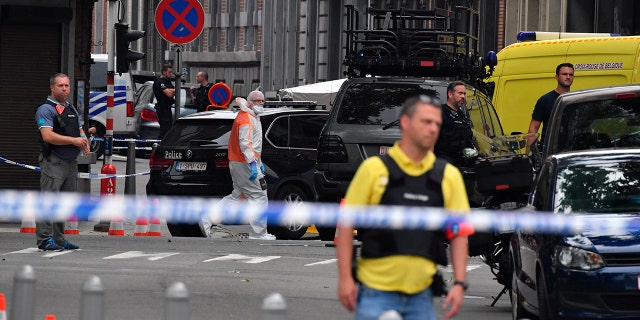 The suspect allegedly approached two police officers from behind carrying a knife and stabbed them several times in the city of Liege, city prosecutors' spokesman Philippe Dulieu said.
"He then took their weapons. He used the weapons on the officers, who died," Dulieu told reporters.
Dulieu said the attacker shot dead a 22-year-old man in a vehicle that was leaving a parking lot outside a nearby high school. The attacker then took a woman hostage inside the school.
"Liege police intervened. He came out firing at police, wounding a number of them, notably in the legs. He was shot dead," Dulieu said.
Liege police Chief Christian Beaupere said "the goal of the attacker was to target the police." He didn't identify the police officers, but said they were both women aged 45 and 53, the latter a mother of twins.
Images on social media showed people fleeing from the scene and police converging on the coffee shop.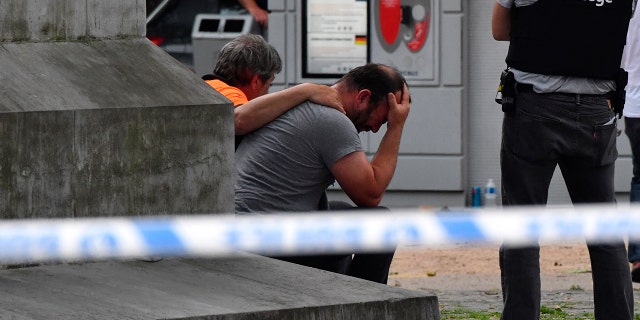 A senior official at the federal prosecutor's office told the Associated Press that "there are indications it could be a terror attack." However, Belgium's crisis center said it saw no reason to raise the country's terror threat for now.
"There is absolutely no confirmation yet that the incident is terror-related," Yves Stevens of Belgium's federal crisis center, told the Associated Press, adding there was no reason to raise the terror threat level.
Liege is an industrial city located near the German border. It was the scene of a 2011 shooting when a gunman killed four people and wounded more than 100, according to Reuters.
Belgian police and military have been on alert since suicide bombers killed 32 people at the Brussels airport and subway system in 2016.
The Associated Press contributed to this report.