Supporters of Egypt's toppled president asked to take part in referendum on new constitution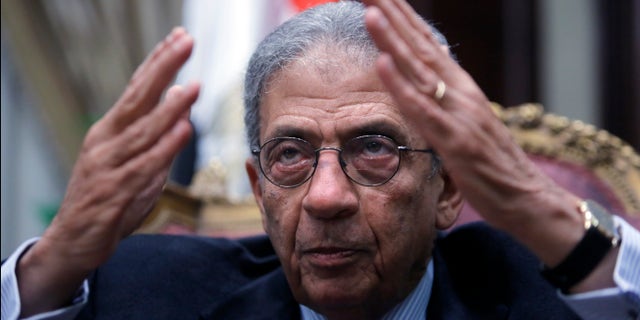 CAIRO – The chairman of a 50-member panel that drafted a new constitution for Egypt has called on supporters of the ousted Islamist president to participate in next month's referendum on the charter.
Amr Moussa told a news conference Sunday that Mohammed Morsi's supporters "must show that they are part of this nation and cooperate in taking Egypt out of this chaotic situation."
The new constitution is a significantly amended version of one that was adopted by a predominantly Islamist panel last year. The adoption of the new charter is the first step in a political road map announced in July by Egypt's military chief when he removed Morsi in a popularly backed military coup.
Morsi's supporters have been staging near-daily protests since his ouster. They often end in violence.