Supporters call for release of U.S. vigilante held in Mexican jail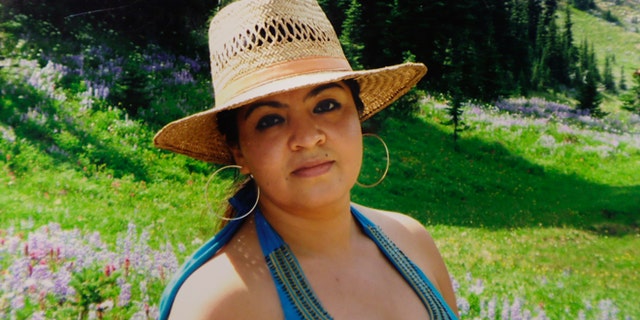 MEXICO CITY (AP) – Relatives and supporters of a jailed vigilante leader who holds dual U.S. and Mexican citizenship said Tuesday that she and her community police force never demanded bail for or mistreated the prisoners in their care.
Nestora Salgado, a resident of the Seattle suburb of Renton, was arrested in August 2013 after people detained by the community force she leads in the southern state of Guerrero alleged that they had been kidnapped. A federal judge cleared Salgado of those charges last year, but related state charges have kept her locked up.
Salgado's fellow commanders said during a news conference in Mexico City that the force in the town of Olinala never demanded bail money, which her accusers called ransom. The commanders said many of those detained were youths held at the request of their parents for "re-education."
"The communitarian system does not request any bail," said regional community police commander Cruz Morales Reyes. "It does not request any ransom. There is no amount of money that can get someone out."
A state law allows Olinala and Guerrero's other indigenous communities to organize their own police forces.
Morales said the community police, which rose up as a result of corruption within the local government and organized crime, arrests people accused of crimes but also young people whose parents deem them out of control.
One of those was Francisco Flores Jiménez, who said his mother asked that he be held and "re-educated" by the community police. He described a regimen of manual labor and lessons about the value of hard work. He said detainees who worked hard were fed well, while those who didn't received whatever was available.
Flores also questioned charges by some detainees that they were abused. "In my case, I was never mistreated," he said.
Giovani Torres, a group level community police commander, said Nestora Salgado was among the citizens who rose up against the criminality in Olinala. She distinguished herself through her bravery and was elected as a commander by an assembly of community police members, Torres said.
Salgado grew up in Olinala and moved to the U.S. when she was about 20. Eventually she began making regular visits back to her hometown.
"The government knows perfectly well that all of the charges they're accusing Nestora of are false," said her sister Cleotilde Salgado García.