Superman logo barred from memorial statue of starved Toronto boy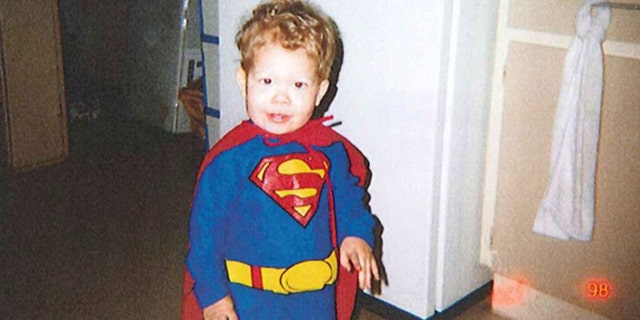 Jeffrey Baldwin dreamed of flying just like Superman, but the Toronto boy's lofty wish was cut short by his grandparents, who starved him to death. And now even in death, Jeffrey won't get his way.
DC Entertainment is reportedly blocking an effort to allow the iconic logo to adorn a memorial statue of the 5-year-old boy that's currently under construction. Todd Boyce, an Ottawa father moved by Jeffrey's death, raised money for the monument and recruited Ontario artist Ruth Abernathy to design it, The Canadian Press reports.
"He wanted to fly," the boy's father, Richard Baldwin, testified during a coroner's inquest last year. "He tried jumping off the chair. We had to make him stop. He dressed up [as Superman] for Halloween one year … He was so excited. I have that picture at home hanging on my wall. He was our little Man of Steel."
But DC Entertainment, home to the comic book hero and several others, has grounded that wish, telling Boyce they didn't want the character connected in any way to child abuse.
"They weren't comfortable with that," Boyce told The Canadian Press, adding that he was angry at first, but has since softened his stance after discussions with several people at the company and their attorneys.
"(I) realized that the most important thing is to have a fitting monument for Jeffrey, that it's about him," Boyce said. "To be fair to DC, I don't think they wanted to say no. I think they gave it serious thought."
Messages seeking comment from DC Entertainment were not immediately returned Monday.
The design, Boyce said, will now be changed to incorporate a "J" on its chest rather than the typical "S" for Superman. An unveiling and dedication is expected in September.
Jeffrey Baldwin died of starvation on Nov. 30, 2002, weeks shy of his 6th birthday. His grandparents, Norman Kidman and Elva Bottineau, were convicted of second-degree murder in 2006.