Summer Heat Makes River Crossing At Yuma, Ariz., More Attractive To Border Crossers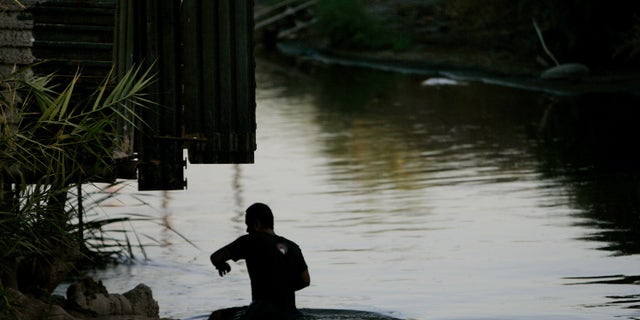 NEWYou can now listen to Fox News articles!
YUMA, Ariz. – Border patrol agents in Yuma, Arizona are warning undocumented immigrants to stay out of the Colorado River.
Most border patrol sectors in Arizona see a decline in illegal crossings during the summer months, when the hot temperatures make attempting crossing the border illegally over land that much more dangerous.
But the cool waters of the Colorado at Yuma inspire the opposite trend, enticing more immigrants to try their chances on the river.
"When it gets to 112 degrees, it gets more interesting. It's a dangerous area in the summer time with the extreme heat. And we find it over and over again," said Border Patrol Commander Tomas Diaz.
The waters of the river appear calm enough, but agents say that looks can be deceiving.
"This is a very dynamic environment, it's changing all the time… The depth of the water changes. We could be standing right here, and in two hours- we'd have another three feet of water," said Diaz.
The sector's Border Patrol Search, Trauma and Rescue (BORSTAR) unit is trained to navigate the waters, but sometimes tragedy is unavoidable.
"We see people getting hurt, we see drowning. We've had agents lose their lives while doing their duty," said Diaz.
The Yuma sector has joined a bi-national effort with Mexican officials to help stop the crossings. Border Patrol works directly with "liaison officers" from Mexico to discourage illegal activity.
Agents say they have seen large groups of immigrants trying to cross the Colorado River. Some of those groups are led by "coyotes," or guides who specialize in smuggling humans across the border. Diaz says the coyotes can be ruthless.
"They have pushed a mother or a child over into the water to guide our attention that way, so they can get away," said Diaz.
Follow us on twitter.com/foxnewslatino
Like us at facebook.com/foxnewslatino