Suicide bombing kills 18 in Iraq's Kirkuk: officials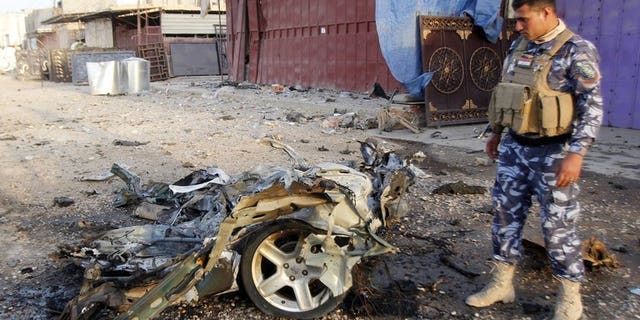 BAGHDAD (AFP) – A suicide bomber targeting a cafe in the northern Iraqi town of Kirkuk on Friday killed at least 18 people and wounded 28, police and medical sources said.
The attacker, wearing an explosives belt, blew himself up at 10:20 pm (1930 GMT) at the cafe in the Wahad Hozeran district, said police and Dr Sabah Mohammed Amin, the city's health chief.
The blast came after attacks mainly targeting security forces killed nine people, including a police brigadier general, earlier on Friday a day after 56 people died in bombings and shootings.
Iraq is experiencing a surge in violence across the country where more than 2,500 people have been killed this year, including more than 275 this month alone.