Suicide bombing, explosions hit army compound in south Yemen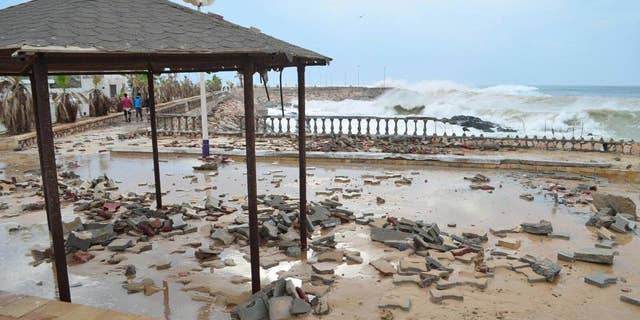 NEWYou can now listen to Fox News articles!
SANAA, Yemen – Yemeni security officials say a suicide car bomber and two other explosions have struck a military compound and a naval base in the southern port city of Mukalla.
The officials say the bomber targeted the military headquarters while the other blasts struck the naval base. Troops from a Saudi-led coalition backing Yemen's government forces were recently seen at the base.
The officials say Thursday's explosions set off fierce clashes that are underway in the city, from where al-Qaida was recently pushed out. They spoke on condition of anonymity because they were not authorized to speak to the press.
A Saudi-led coalition and Yemeni government forces last month routed al-Qaida fighters from Mukalla, the provincial capital of Hadramawt. After the militants withdrew, Saudi and Emirati officers were seen in the city.