Suicide bomber kills five Iraq police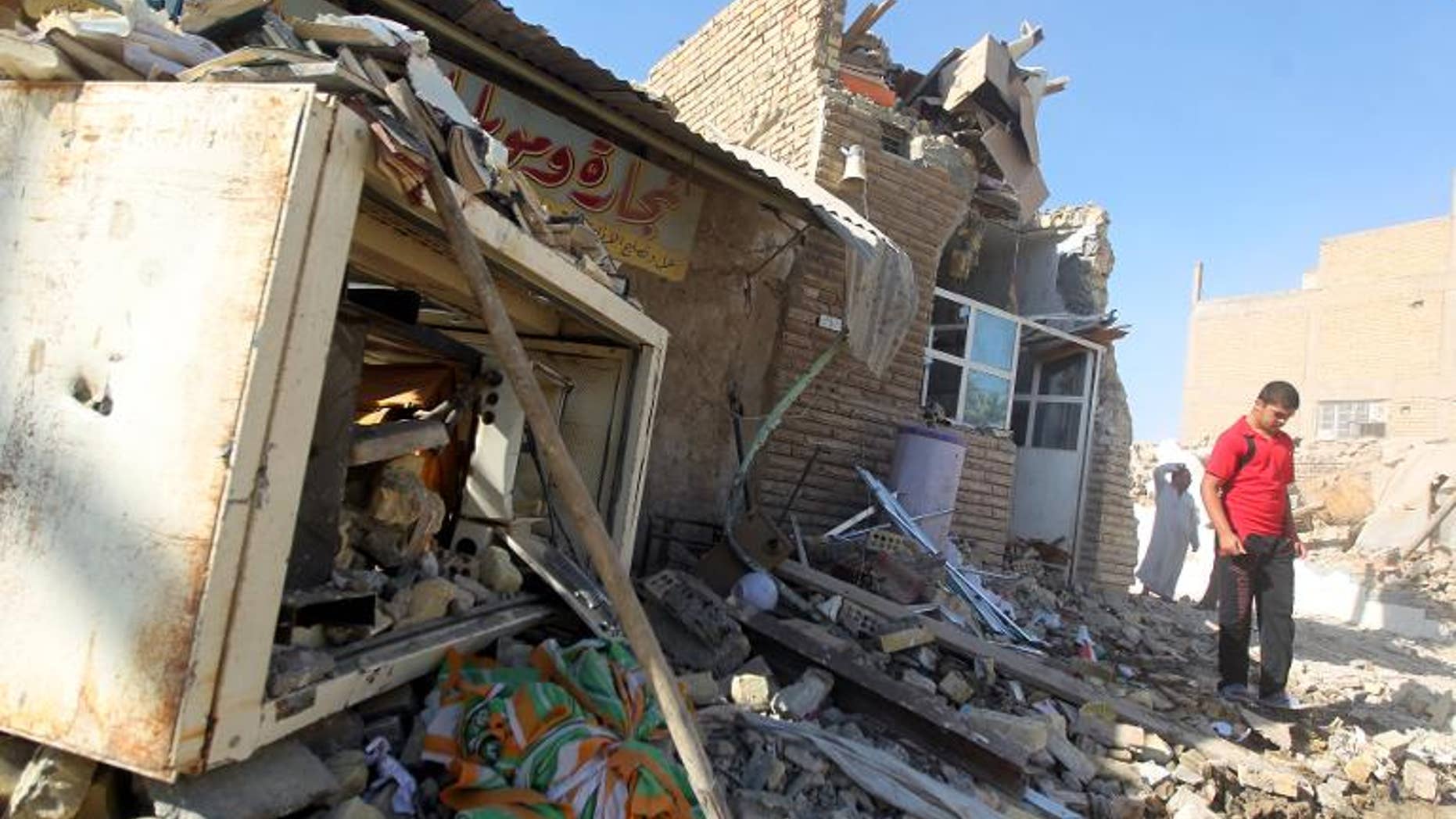 Tikrit (Iraq) (AFP) – A suicide bomber killed five police in Iraq on Tuesday, an officer and a doctor said, as an Al-Qaeda front group claimed a wave of deadly bombings.
The attack in Tikrit, which hit the counter-explosives police headquarters for Salaheddin province, also wounded seven police.
The bombing came a day after 13 bombs in and around Baghdad killed at least 50 people.
Most targeted Shiite-majority areas and an Al-Qaeda front group said it had carried out coordinated bombings.
"The security sections of the State of Baghdad simultaneously hit selected targets that had been chosen carefully," Al-Qaeda front group the Islamic State of Iraq and the Levant said in a statement on the Honein jihadist forum.
The blasts were just the latest in a series of sectarian attacks to hit central Iraq, which have raised the spectre of a return to the intense Sunni-Shiite violence that peaked in 2006-2007 and killed tens of thousands of people.
The UN refugee agency has said it is "increasingly concerned about the situation in Iraq, where recent waves of sectarian violence threaten to spark new internal displacement of Iraqis fleeing bombings and other attacks."
Violence in Iraq has reached a level this year not seen since 2008, when the country was just emerging from its brutal sectarian conflict.