Suicide bomber kills 8 in Afghanistan, officials say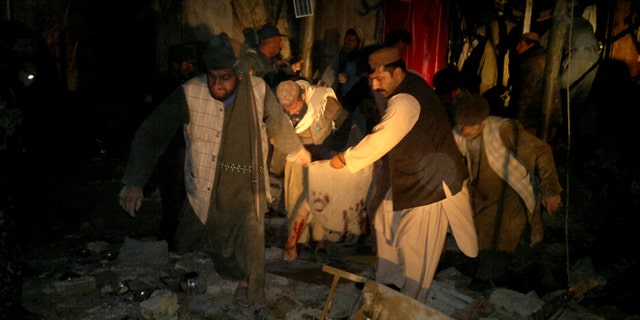 KABUL, Afghanistan – A suicide car bomber killed eight people and wounded 41 in an attack Tuesday in southern Afghanistan, officials said.
Gen. Matiullah Khan, police chief of Uruzgan province, said the explosion hit a building with a hotel and restaurant in Tirin Kot, southern Afghanistan.
He warned that several people are seriously wounded.
There was no immediate claim of responsibility for the attack.
In a separate incident, three civilians were killed by a roadside bomb in southern Afghanistan's Helmand Province.
Omer Zawak, spokesman for the provincial governor, said three other people were wounded in the attack in Marjah District.