Sudan warcrimes suspect survives attack as residents flee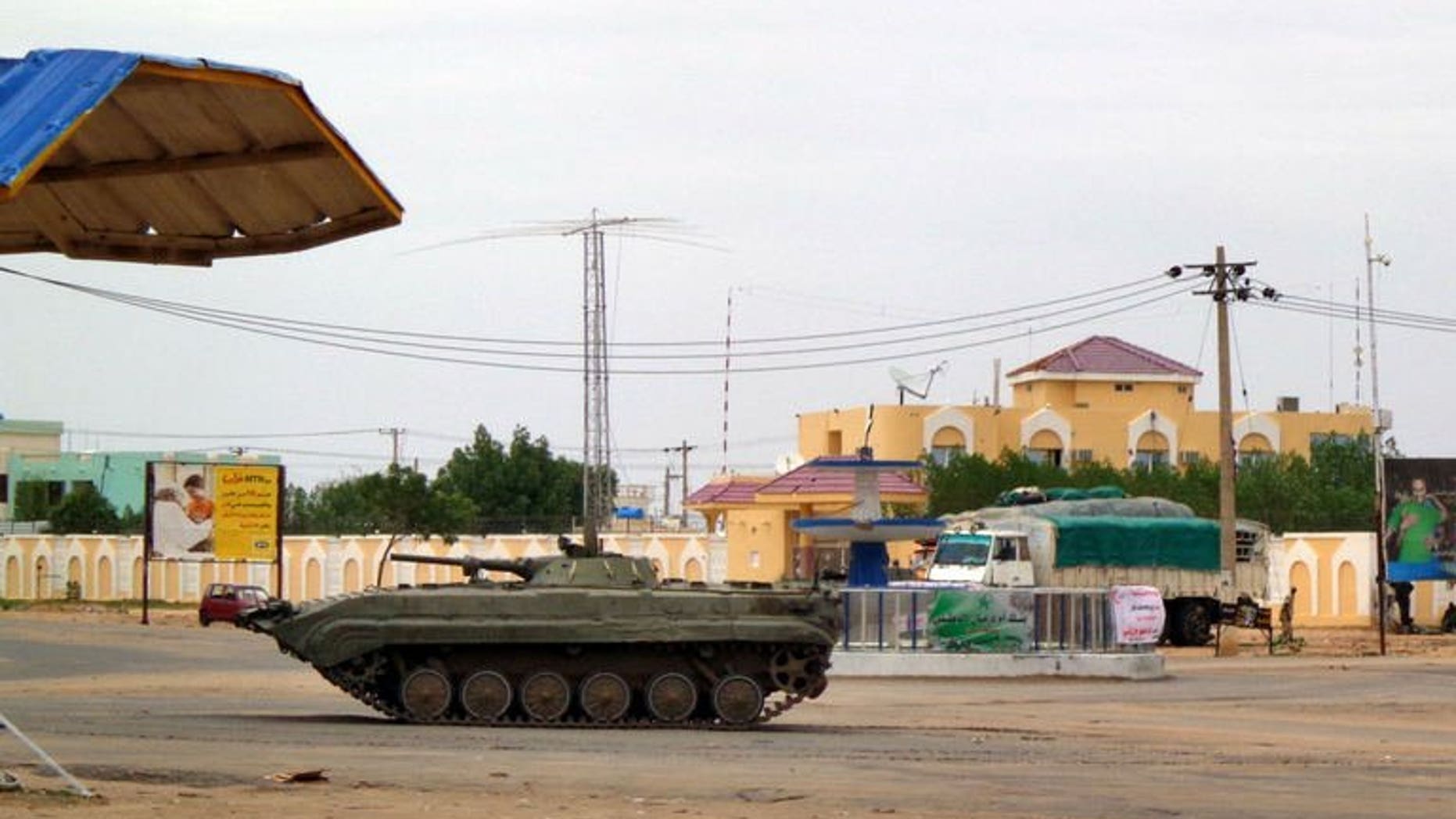 KHARTOUM (AFP) – A suspect wanted for war crimes in Sudan's Darfur survived an attack in the region's largest city on Sunday, official radio said, as residents ran for their lives during fresh fighting and looting.
"Ali Kushayb was saved from assassination and his guard and driver were killed in Nyala," Radio Omdurman said in a brief SMS report quoting the South Darfur state police chief.
Kushayb is wanted by The Hague-based ICC for crimes against humanity and war crimes allegedly committed earlier during the decade-long Darfur conflict.
He was a commander of the feared Janjaweed militia.
Urban battles, which state officials blamed on "differences" between members of the security forces, first erupted in Nyala on Wednesday night.
The violence adds to what the United Nations says is a worsening security situation in Sudan's vast western region.
"They have started looting the market," one resident of the city told AFP.
He reported armed men raiding shops in the commercial area, and said residents were "running in the street" for safety as explosions and shooting were heard again.
A Sudanese employee of the World Vision aid group suffered head injuries during fighting on Thursday and "succumbed to his injuries yesterday (Saturday) noon," said a humanitarian source, asking for anonymity.
A second World Vision staff member was killed during Thursday's clashes which left a third critically wounded.
The World Vision office, caught up in crossfire, was hit by a suspected rocket-propelled grenade, the humanitarian source said.
Initial combat had left the city's best hotel damaged, according to the local resident, while humanitarian sources reported the looting of foreign aid agencies.
Fighting was sparked by the killing of a notorious local bandit who was also an officer in the paramilitary Central Reserve Police.
Darfuri members of the Reserve formerly belonged to the Janjaweed, a government-backed militia which shocked the world with atrocities against ethnic minority civilians suspected of supporting rebels.
The rebels from black tribes began their uprising against the Arab-dominated Khartoum regime in 2003.
Security problems have been compounded by inter-tribal fighting, kidnappings, carjackings and other crimes, many suspected to be the work of government-linked militia and paramilitary groups.
In February, a UN panel of experts reported "some incidents in which former members of government militias have forcibly expressed their discontent with the current government, especially against the backdrop of rising inflation and unemployment".
ICC chief prosecutor Fatou Bensouda said last month that witnesses reportedly saw Kushayb taking part in an attack which forced tens of thousands to flee into neighbouring Chad in April this year.
The "shoot-out in an urban area of Darfur's most populated city" highlights the region's unstable security environment, said Ali Al-Za'tari, the United Nations chief in Sudan.
"If humanitarian work in Darfur is forced to scale back because of the unsafe and insecure conditions for our staff and partners, then many more people in Darfur will suffer," he said.
The UN's World Food Programme (WFP) told AFP that because World Vision was one of its partners in South Darfur, and because of the security situation, there will be a disruption of food aid.
"We estimate that around a little over 400,000 people will be affected," mainly in Nyala, said WFP spokeswoman Amor Almagro.
Schoolchildren and pregnant and nursing mothers were among those receiving WFP assistance through World Vision, she said.
The United States charge d'affaires to Sudan, Joseph Stafford, in April said Washington was worried "about the deteriorating security situation in Darfur and the conflict between the government forces and the militia".
The UN says an estimated 300,000 people have been forced to flee their homes because of fighting in Darfur this year, more than in the past two years combined.
There were already 1.4 million people in camps for Darfuris displaced by the decade-long conflict.