Sudan-South Sudan border clash kills one: Khartoum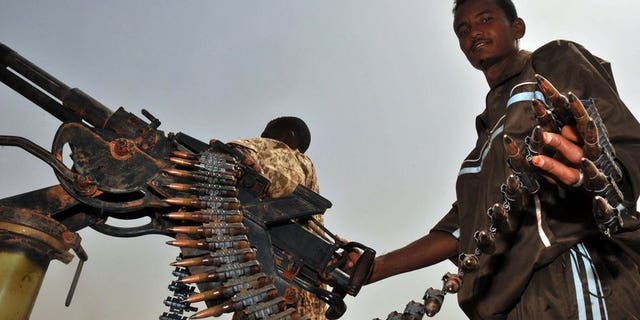 KHARTOUM (AFP) – A Sudanese soldier was killed in a border clash with South Sudanese forces in Sudan's main oil-producing region, the military in Khartoum said.
"A patrol from South Sudan crossed the border in the Heglig area... and clashed with a Sudanese patrol," Sudan's army spokesman, Sawarmi Khaled Saad, said in a statement late Monday.
"One of our soldiers was martyred and one wounded but later the situation was brought under control by the commanders of both sides," he said, adding that the situation had since "stabilised".
The killing came amid efforts by African diplomats to determine the centre-line of a demilitarised buffer zone which the two countries agreed to establish along their undemarcated border, parts of which are disputed.
A separate African panel is investigating allegations by both Sudan and South Sudan that they have supported rebels on each other's territory.
African Union mediators set up the panels last month after Sudan threatened to shut the pipeline system carrying oil from landlocked South Sudan for export at Port Sudan in the north.
The threat followed renewed claims by Khartoum that the South's government in Juba is backing cross-border rebels.
Analysts say both governments have supported insurgents on their neighbour's soil.
South Sudan became independent two years ago under a peace deal that ended a 22-year civil war.