Subway slapper gets case dismissed after DA decides woman harassed him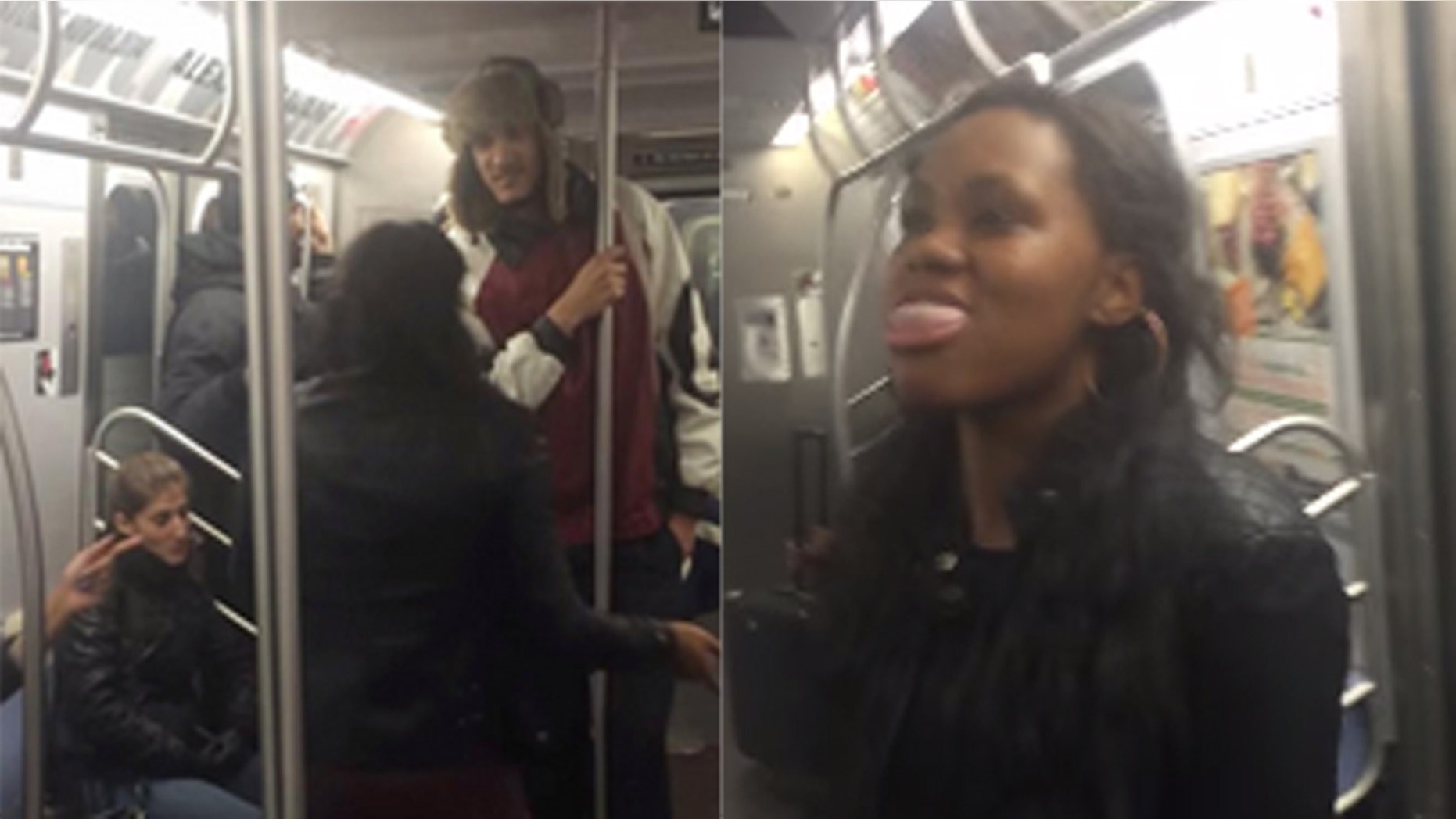 A New York City man caught on video slapping a woman who was verbally and physically assaulting him on the subway had all charges against him dropped in the case, but said he is willing to apologize for his actions.
Jorge Peña, a 6-foot-6 bouncer, was arrested after a melee broke out on a New York City subway car in the early morning hours last Saturday. After enduring extended harassment from 21-year old Danay Howard, Peña called her a "dirty bitch."
Howard then hit Peña on the back of his head with a high-heeled shoe, he is seen in the video turning around and delivering a sharp slap across her face – an action he says he now regrets.
"A man is never supposed to hit a girl,"  Peña, who works a number of jobs in the city and has a 20-month old son with his girlfriend, told the New York Daily News "If see her I'm going to apologize to her because a man should never hit a girl."
Following Peña's slap, the bouncer was jumped on by a group of Howard's friends, and a fight erupted that sent onlookers scurrying for safety.
WARNING: Video contains graphic language and content.
Peña's case was dismissed on Monday in Manhattan Criminal Court following a review of the tape by the D.A.'s office that showed Peña getting harassed by the woman.
Peña added that he plans to sue the city over the false arrest.
The video shows Howard making fun of Peña for over a minute – taking particular interest in his "bum-ass, 8-ball jacket that came out in [the] 1990s," and telling him he sounds stupid – while her friends egg her on.
The incident allegedly started soon after Peña got on the train and heard the girls making fun of other passengers on the subway car. Howard and her friends purportedly turned on Peña when he whispered something to a friend that they thought was about them.
"I don't talk to you. I don't know you. Just leave me alone. I don't know why you're talking to me," he said in accented English.
Follow us on twitter.com/foxnewslatino
Like us at facebook.com/foxnewslatino