Student Suspended After Complaining About Spanish-Speaking Classmates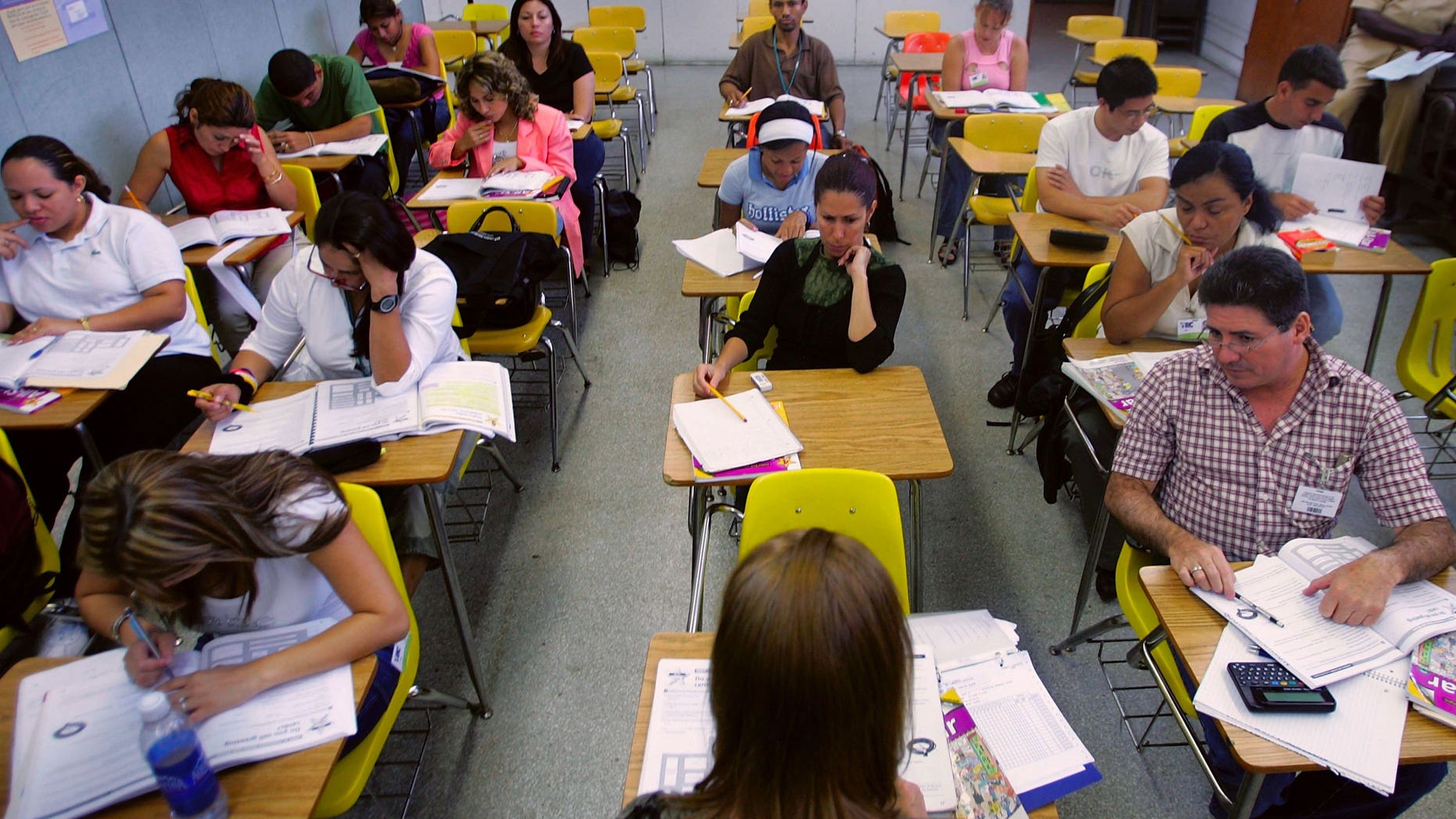 Diversity is widely regarded as an important goal in higher education.
But, according to one student, a commitment to diversify conflicted with her learning.
For Terri Bennett, a 50-year-old nursing student, the learning environment at Pima Community College in Arizona was far from ideal – it was openly hostile.
She said her fellow classmates distracted her because most of them spoke only Spanish around her, preventing her from learning. She said when she complained about her classmates, and asked that the class be English-only, she was labeled a "bigot" and received a letter of suspension.
Bennett recently filed a lawsuit against the school, claiming it violated her Constitutional right to free speech.
According to Bennett, she was the only monolingual speaker in her Anatomy and Physiology class this year. In addition to feeling "ostracized, excluded, and segregated from the rest of her class" as a non-Spanish speaker, the language barrier was impeding her learning in the classroom and during group study sessions.
Pima Community College is a two-year community college divided into six independent campuses throughout Pima County, Arizona. PCC is home to approximately 33,000 students, and Hispanics make up about 35 percent of the student body.
At PCC's Desert Vista campus where Bennett attended classes, about 62 percent of the student makeup is Latino.
Eventually, Bennett took her concerns to college administrators to explain that that the language was preventing her from learning, and that she found the learning environment to be hostile to her as an English speaker.
To Bennett's surprise, the director of the nursing program accused her of "discriminating against Mexican-Americans" and threatened to "write [her] up for a violation of the code of conduct based on discrimination and harassment." According to Bennett's legal complaint, the director called Bennett a "bigot" and warned her "[y]ou do not want to go down that road."
During the days and weeks that followed, Bennett says the hostility grew both inside and outside of the classroom. She said she felt bullied as a result of her complaint and even received her first-ever negative progress report, which cited her "ineffective communication skills."
The hostility reached new levels weeks later, she said, when Bennett was escorted off campus by campus security officers who gave her a sealed envelope containing two letters, one advising her of her suspension. A month later, her suspension was upheld by the president of PCC's Desert Vista Campus.
On Monday, Phil Kent, Atlanta-based spokesman for the Washington, D.C.-area group ProEnglish, and Tucson attorney John Munger, who are representing Bennett in her case, held a press conference saying she was seeking a six-figure sum from the college.
"It's a sad day that we're here filing this suit in Arizona, it's a sad day in the United States of America, for this woman to be persecuted and insulted, discriminated against," Kent said Monday.
A college representative said the claims are "entirely without merit."