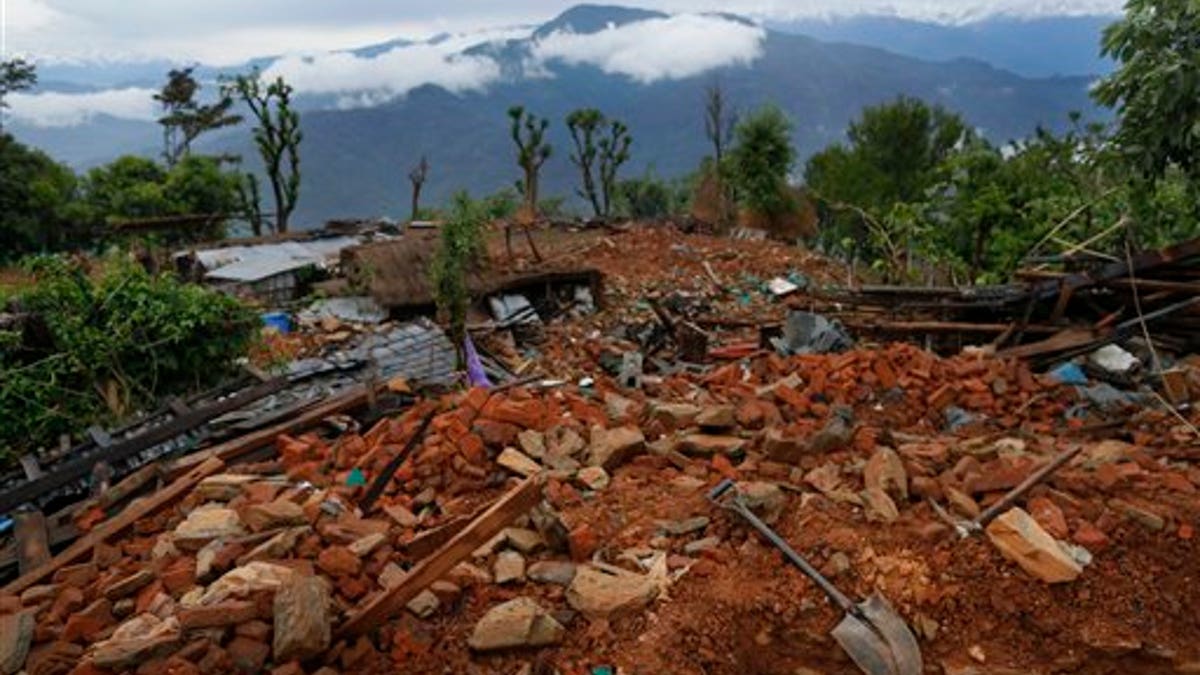 While rescuers struggle to recover the dead in Nepal, Saturday's earthquake has overwhelmed the government and left thousands of tourists stranded and scared.
Dozens of Spanish nationals are still waiting to leave the country, many of them still up on the mountain bases they were camping on before the catastrophe hit.
Alpinist Carlos Soria, who remains at the Annapurna base camp, told the Spanish media that the situation is turning increasingly difficult. "We are living a very complicated moment because it's being hard to get out of here," he told ABC newspaper on Tuesday.
"We are running out of food and it's not clear when will we be able to leave. We are waiting for a helicopter to take us to Kathmandu and then take a plane to Spain from there," he said.
The estimated death toll from Nepal's earthquake soared past 4,000, and could go much higher if it turns out that vulnerable mountain villages — where information is still scarce and rescue workers are still struggling to reach — were hit hard.
The U.S. State Department has identified the third of four Americans it had announced were killed in the Nepal earthquake.
Besides the two identified yesterday, State Department spokesman Jeff Rathke said Marisa Eve Girawong also was killed. Those announced Monday were Thomas Ely Taplin and Vinh B. Truong. The fourth has not yet been identified.
Out on the Everest base camp is Spanish mountaineer Nuria Picas, waiting with members of an expedition to the Maluku peak. She told ABC that despite the gravity of the situation they are trying to keep a good face.
"We are in good health and we have supplies," she said. "We are more optimistic today because there have been no aftershocks."
She said they will wait another 48 hours to decide whether to go on with the expedition or head back home. "It's all very risky. The country is in complete chaos, there are many wounded, there is a lot of pain. We also have to be wary of the mountain because there may still be aftershocks."
Meanwhile, about 60 Spaniards wait in an office near the airport in Kathmandu for a chance to go home – with little or no information as to when that will happen. Albertina Barceló, a Catalonian teacher with two years living in Nepal, said she is "exhausted and still in shock."
"I am paranoid," she said. "I still get scared every time I hear the sound of a motorcycle or an airplane." But, she added, all is better now that she is surrounded by fellow Spaniards. "I feel sorry for the people who cannot possibly get out of here," she said.
Jonathan Herranz, a tourist from Extremadura who was on his way to the airport when the 7.8 quake hit, said the experience inevitably cut short his six-month planned vacation throughout East Asia.
"My trip is over because psychologically I am not well," he told Canal Sur reporters at the airport in New Delhi. He was among the first to be evacuated from Katmandu Tuesday in a commercial flight.
"[After the earthquake] I ran about 45 minutes to the airport, in shock. I saw heads, arms, rivers of blood and people very concerned; the entire city was on the ground," he recalled.
He said that on top of the brutal experience, he had to endure 50 hours "locked up in an airport," without blankets, and having to pay up to 10 euros for a bottle of water.
"We were treated like dogs," he said.
The Associated Press contributed to this report.
Like us on Facebook