Stewardess Tells Passengers: 'You're All Going to Die' In New Beverage Ad Campaign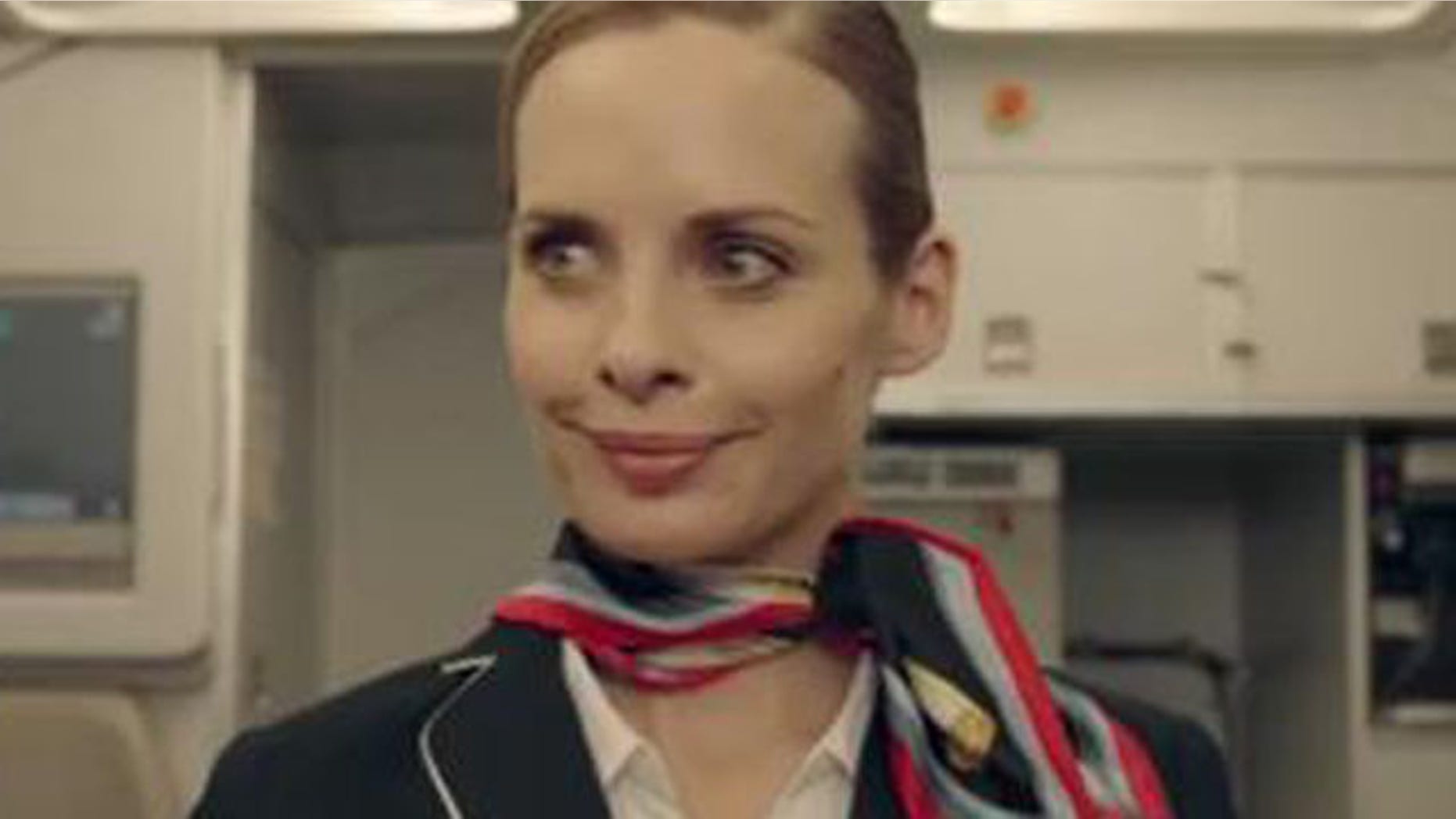 Some things are best kept unsaid.
A new commercial in the Czech Republic for a soft drink called Zenonade, featuring a flight attendant who joyfully tells herself that she will be the only one to survive if the plane crashes, is making the rounds on YouTube, The Huffington Post is reporting.
The "relaxing drink," as the beverage is known for, has the tagline of "Zenonade: At Your Own Risk" in the ad, which shows the stewardess as she gives safety instructions to the passengers while smilingly thinking about all of them dying.
"I'm going to be the first to leave this plane, and you're all going to die," the lady is seen in the commercial saying. "Dead, dead, dead," she adds as she looks at the passengers. Then, she points at herself and says, "Alive."
So far it seems like the commercial has yet to spark controversy despite its sensitive matter.
"I expected it to be worse," Martin Lochmann, who is the CEO of the Prague-based Lowe and Partners agency, the company responsible for the ad, told The Huffington Post.
"This is not meant to be serious," he added.
The commercial was shot in English because the company wanted the ad to circulate in advertisement festivals, Lochmann explained.
"Zenonade is the only relaxing drink on the market, which is full of energetic dinks [sic]. It has one small disadvantage. Zenonade has never been tested, so no one knows what relaxing effect it has on people. That is why our new communication recommends to drink it at your own risk," reads a comment in the commercial's YouTube page.
Follow us on twitter.com/foxnewslatino
Like us at facebook.com/foxnewslatino