Sterling assault case collapses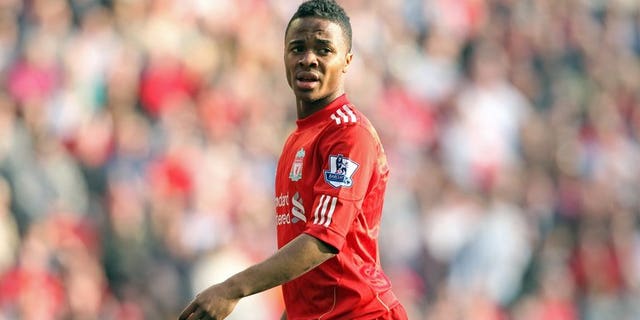 LONDON (AFP) – Liverpool winger Raheem Sterling was found not guilty of assault on Friday when the case collapsed after his former girlfriend gave "disappointing" evidence.
Sterling was alleged to have attacked 19-year-old model Shana Ann Rose Halliday following a row about a text message.
But the 18-year-old England international, who denied common assault, walked free from Liverpool Magistrates' Court when the Crown Prosecution Service withdrew its case after magistrates refused to treat Halliday as a hostile witness.
The court heard Halliday's evidence contradicted earlier statements.
Jamaica-born Sterling and Halliday had gone out for a meal in Manchester on 8 August, but on the drive back to Liverpool an argument started about a text message on the player's phone.
The prosecution alleged Sterling assaulted her twice in his car, but then withdrew its case when Halliday failed to support the prosecution's case by giving "disappointing" evidence.
Sara Drysdale, prosecuting, made an application to the bench asking for the complainant to be "treated as a hostile witness".
She said: "The crown would say that Miss Halliday has demonstrated an unwillingness to tell the truth about what has happened."
She said Halliday, who gave evidence to the court behind a screen, had given "conflicting accounts" to her previous statements to the police and which also differed from her original 999 call to the police on the night in question.
But Stuart Driver QC, defending, said the prosecution was engaging in a "straw-clutching exercise" and just because the witness had given "disappointing evidence" did not mean she was a hostile witness.
"A hostile witness is just that; and it requires a lot more than a witness who disappoints the prosecution by saying things happened in a way that doesn't amount to a criminal offence. That's just what we have here," Driver said.
"She has given evidence, slowly but in detail, and it's unfavourable to the prosecution case. She is far from being a hostile witness."
At times Halliday failed to answer prosecution questions and was often so quiet she was inaudible.
She told the court: "We just had a heated argument because I seen a text on his phone and asked who it was."
"We were pushing and shoving, both of us, and I started it because I was trying to get his phone."